Pikmin 3, Theatrhythm Final Fantasy, and Game & Watch on this week's show!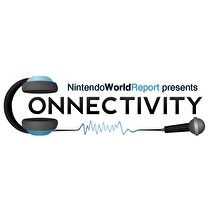 Subscribe via iTunes (Please rate and review, too!)
Connectivity returns this week with episode 42, featuring the past, present, and future of Nintendo-related content.
Kicking things off is the final installment in our Pikmin series, focusing this week on Pikmin 3. Join JP, Andy, and Carmine as they discuss what we know and what they hope is on the horizon for the Wii U launch title. If you can believe it, they even flirt with the idea of Pikmin 4, too.
After that, Nicholas returns with another entry in his award winning* N-Focus series. This week's segment is all about the history of Game & Watch.
Lastly, Neal, Scott, Danny, and Nate sit down to talk about their latest obsession - Theatrhythm Final Fantasy. If you are on the fence about this game, this segment should definitely win you over. And if you already have the game, well, you probably aren't listening to this because you are too busy playing.
As always, you can click here to send us listener mail. Let us know what you thought about the three week long Pikmin series. If a big hit, we may just start doing more of those. Oh, and on a personal note, I (Scott) have now officially been with Nintendo World Report for one year. I just wanted to say thanks to everyone who listened, commented, emailed, tweeted me, and everything else. I can't put into words how amazing it is to be doing this show for such an excellent audience. Thanks for everything. See you next week.
*Winner of the 2012 "Boner Jam" award, presented by Scott Thompson.
00:00:00 Intro
00:00:59 Pikmin 3
00:23:48 N-Focus: Game & Watch
00:30:51 Theatrhythm Final Fantasy
01:08:34 Outro
This episode was edited by Scott Thompson.