The blue bomber's original adventure for the Famicom is coming to Japan!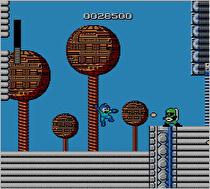 The Famicom version of Rockman, known as Mega Man in the West, is coming to the Nintendo 3DS eShop on July 18 in Japan for 500 yen.
This marks the first third-party Famicom title to appear on the eShop. After the release of Rockman, there will be a total of eight Famicom titles on the eShop in Japan.
There is currently no word on a release in other territories.