Nintendo seems to be focused on the 3DS this time.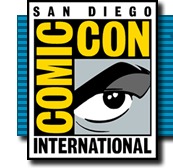 Nintendo has unveiled their plans for this year's Comic-Con. The Nintendo 3DS XL will be playable at Nintendo's booth (#5135) in the San Diego Convention Center for convention attendees from July 12 to 15.
Nintendo will also be holding an additional event called the Nintendo Gaming Lounge, which will take place in the San Diego Ballroom at the Marriott Marquis & Marina at 333 W. Harbor Drive. The following games will be playable at the lounge, even to those without a Comic-Con badge:
Nintendo 3DS
New Super Mario Bros. 2
Luigi's Mansion: Dark Moon
Kid Icarus: Uprising
Mario Kart 7
Super Mario 3D Land
Castlevania: Lords of Shadow – Mirror of Fate
Heroes of Ruin
Kingdom Hearts 3D: Dream Drop Distance
LEGO Batman 2: DC Super Heroes
Nintendo DS
Wii
Kirby's Dream Collection: Special Edition
Just Dance 4
The Wii U is noticeably absent; however, that may be because of Nintendo's ongoing Wii U Experience tours, in which select Club Nintendo members are invited to play the system in cities throughout the country. Nintendo may also wish to focus more heavily on the 3DS, with the coming release of the 3DS XL on August 19.