Two new colors are joining the 3DS family this September.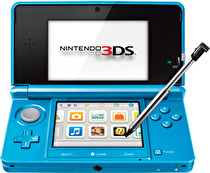 Two new Nintendo 3DS colors, cerulean blue and shimmer pink, will be launching in Taiwan and Hong Kong on September 28, 2012.
Even with the 3DS XL coming out later this year, Nintendo has not forgotten the original 3DS. The two new colors will see release first in Taiwan and Hong Kong, but it is currently not known if they will make it to other regions.