The game will also be getting a push of some kind from Nintendo.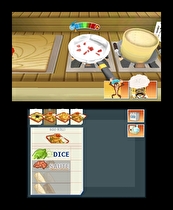 The demo version of Order Up will be pushed back one week, according to SuperVillain Studios Co-Founder Chris Rausch. In addition, the title will be getting an unannounced push from Nintendo.
In the e-mail, Rausch stated the following:
"We have just received word that the demo is being pushed back a week on the eShop, as Nintendo is apparently going to get behind it for a bit of a push, which would be awesome! No specifics, but either way, expect the demo next week, and the game is now approved, so it should be hitting the eShop in early June."