Basically, they say there is a whole bunch of other content out there.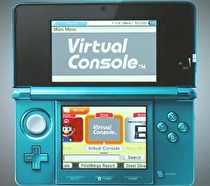 While we're now aware that Nintendo of America's two-month 3DS Virtual Console drought will end next week with Kirby's Block Ball, here is Nintendo of America's comment to us in regards to the lackluster support in 2012 for the service:
"Each week Nintendo makes available a mix of Nintendo eShop, Virtual Console, WiiWare and Nintendo DSiWare games. Combined, these services currently provide gamers with hundreds of fun and interesting downloadable games to choose from. There is no preset schedule as to how many games will become available in a given week, but many more are on the way via all of these digital-delivery systems."
Nintendo is saying that they give gamers options, defending the original content-heavy release schedule by saying that the eShop (and the Wii Shop, for that matter) has hundreds of games already.
How do you feel about Nintendo's comments? Would you rather have more Virtual Console than original eShop games? Or vice versa? Let us know in the Talkback section below.