A new countdown suggests we will be getting more information soon.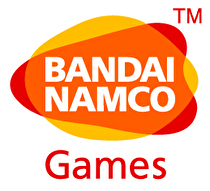 New information on the Crossover project between Sega, Capcom, and Namco Bandai might be revealed next week, when the countdown timer reaches zero on the mysterious games website.
The game was officially teased during the Nintendo Direct event in February, but no real information was given.
Originally the website featured what appeared to be a hand written note, that loosely translated to "Impossible to Predict". The website's page now features some sort of emergency system, as well as broken glass. In the upper right corner of the page, a logo for Banpresto is also visible. Banpresto is best known for its work on the Super Robot Wars franchise.
The timer is currently set to reach zero on Thursday April 12. Check back for more details on this mysterious crossover project.