...and no one has any idea what it means.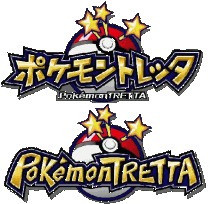 The name "Pokémon Tretta" has been trademarked by Nintendo, GameFreak, and Creatures.
The trademark itself (number T2012-14319) has not been given meaning yet, though a logo was included with the trademark. In Japan, the word "tretta" usually refers to something bookshelf or bicycle related, but with an English logo being given alongside a Japanese one, whatever the trademark refers to will likely come to the west in some form.