Nintendo 3DS Renegade remake gets a free demo in Japan.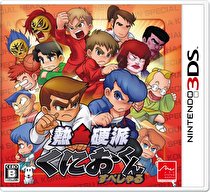 Nekketsu Kōha Kunio-kun Special, also known as Renegade in Western markets, has a free demo available on the Japan eShop. The Nintendo 3DS title, which was release on December 15 in Japan, was made to celebrate the 25th anniversary of the series in Japan and features a variety of characters from Dodgeball and River City Ransom.
There are no plans to bring the full title or the demo to the 3DS in other territories at this time.