Mario Kart 7 leads the Japanese sales charts as the year winds down.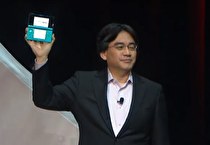 Mario Kart 7 and Super Mario 3D Land have become major sellers as 2011 is coming to a close, the latest Japanese Media Create sales data confirms.
From December 19 till December 25, Mario Kart 7 managed to sell 260,836 units for a total of 1,050,706 copies sold since its December 1 debut. Super Mario 3D Land came in third with its 174,566 copies for a total of 1,011,709 units sold.
One of the 3DS's biggest third party titles, Monster Hunter 3G, came in fourth with 155,069 units sold for a total of 885,456 copies sold since its debut. The Wii also saw some strong sales with Kirby's Return to Dream Land selling 114,545 copies, placing it in the sixth position. Right behind it is Just Dance Wii, the localized, Nintendo published version of Ubisoft's popular dancing game. For the week, Just Dance Wii sold 96,771 units.
The last half of the chart was dominated by software on Nintendo hardware. SD Gundam G Generation 3D from Namco Bandai pulled 90,873 copies for the week, followed by Level-5's Inazuma Eleven Go for the 3DS at 86,026 units sold, and last is the Wii game Inazuma Eleven Strikers 2012 Extreme at 85,117 units sold.
The top twenty list of the best selling games in Japan according to Media Create is as follows:
[3DS] 01. Mario Kart 7 (Nintendo, 12/01) 260,836 (1,050,706)
[PS3] 02. Musou Orochi Z (Tecmo Koei, 12/22) 200,526
[3DS] 03. Super Mario 3D Land (Nintendo, 11/03) 174,566 (1,011,709)
[3DS] 04. Monster Hunter 3G (Capcom, 12/10) 155,069 (885,456)
[PS3] 05. Final Fantasy XIII-2 (Square Enix, 12/15) 118,816 (643,033)
[WII] 06. Hoshi no Kirby Wii (Nintendo, 10/27) 114,545 (513,061)
[WII] 07. Just Dance Wii (Nintendo, 10/13) 96,771 (420,064)
[3DS] 08. SD Gundam G Generation 3D (Namco Bandai, 12/22) 90,873
[3DS] 09. Inazuma Eleven Go (Level-5, 12/15) 86,026 (221,285)
[WII] 10. Inazuma Eleven Strikers 2012 Extreme (Level-5, 12/22) 85,117
[WII] 11. Wii Party (Nintendo, 07/08/2010) 71,461 (2,200,697)
[PSP] 12. Mahou Shojo Lyrical Nanoha A's Portable The Gears of Destiny (Namco Bandai, 12/22) 57,320
[WII] 13. Poke Park 2 (Pokemon, 11/12) 55,344 (219,362)
[WII] 14. Taiko no Tatsujin Wii Ultimate Edition (Namco Bandai, 11/23) 55,256 (155,539)
[WII] 15. Mario & Sonic at London Olympics (Nintendo, 12/08) 52,611 (117,185)
[PS3] 16. Call of Duty Modern Warfare 3 Dubbed Version (Square Enix, 12/22) 51,156
[NDS] 17. Magician's Quest: The Merchant's Store of Sorcery (Konami, 12/11) 50,074 (131,184)
[NDS] 18. One Piece Gigant Battle! 2 (Namco Bandai, 11/17) 49,921 (257,379)
[WII] 19. Wii Sports Resort Wiimote Plus Pack (Nintendo, 11/11/2012) 48,929 (782,975)
[WII] 20. Mario Kart Wii (Nintendo, 04/20/2008) 43,752 (3,428,903)