You will have to wait a bit longer before you can record 3D videos.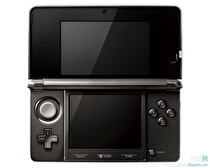 Nintendo announced a delay for the Nintendo 3DS update, which was originally planned for tomorrow. This was indicated through a notice on their official 3DS website.
The update will add new functionality and games to the StreetPass Mii Plaza as well as the ability to record and playback 3D video content. It will also allow players to finally transfer their data between units of the handheld.
According to the company, a new date is yet to be decided, although it is promised that gamers won't have to wait longer than December 8.