In November, people will be able to relive their earlier Dream Land experiences in 3D.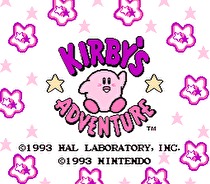 Kirby's Adventure is the next 3D Classic, according to Nintendo of Europe.
Set to come out in Europe on November 17 for €6, it is a 3D-enhanced version of Kirby's 1993 NES debut. A North American release hasn't been announced, but given how releases have been in the two regions, it is likely to come out in November.
In Japan, Kid Icarus was revealed to be a 3D Classic, meaning that these two are the final two games in Nintendo's batch of six.