Expect new Wii and Nintendo 3DS Dragon Quest titles later this year.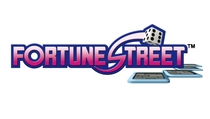 Besides the announcement of Dragon Quest X: Rise of the Five Tribes, Square Enix also announced Japanese release dates for Fortune Street and Dragon Quest Heroes: Rocket Slime 3 at their Dragon Quest event held today.
Fortune Street, known as Itadaki Street in Japan, is a board game starring characters from the Dragon Quest series as well as Nintendo's Super Mario franchise. The latest iteration in the series will be heading to the Wii on December 1, priced at ¥6,090.
Dragon Quest Heroes: Rocket Slime 3 for the Nintendo 3DS is the latest installment in the popular spin-off series. Unlike the past two games, which were released for the Nintendo DS, the third addition to the series will arrive on the Nintendo 3DS. It launches in Japan on November 2, priced at ¥6,090.