Gargoyle's Quest is hitting the 3DS VC next week.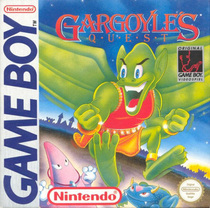 Gargoyle's Quest will arrive on the 3DS Virtual Console on August 25 in Europe.
Gargoyle's Quest was developed by Capcom and originally released on the Game Boy in 1990. The platforming/side-scrolling adventure puts players in the role of the gargoyle, Firebrand, in an attempt to save the ghoul realm from the evil King Breager. The game also contains some mild RPG elements, such as random enemy encounters while on the over world map.
The game arrived in Japan's eShop on June 29.