The third entry in the popular Call of Duty series will hit the Wii after all.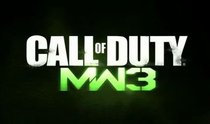 A Wii version of the upcoming Call of Duty: Modern Warfare 3 has been confirmed by Activision during an investor's call. Treyarch is developing the Wii edition.
Despite the most recent game in the series, Black Ops, making an appearance on the system, Activision had yet to confirm if the third game in the Modern Warfare series would be available for the Wii. It was, however, suspected that the game would be a reality due to the fact that PDP had shown off a special Headbanger Headset for the game.
Treyarch developed Modern Warfare: Reflex, Call of Duty: Black Ops, and earlier games in the Call of Duty series for Wii. Infinity Ward is in charge of the game on PlayStation 3 and Xbox 360.