The Netflix application will be added to the eShop as part of the weekly Nintendo Downloads.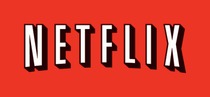 The 3DS will be able to stream Netflix Instant starting this Thursday, July 14.
Users will be able to download the free Netflix application from the eShop, which is being released as part of the weekly Nintendo Downloads. Netflix streaming subscribers will be able to access video content from the 3DS using a broadband connection.
Viewers will be able to pause videos on their 3DS and resume them on other Netflix enabled devices. All videos will be in 2D.
Nintendo announced that Netflix was coming to the 3DS during GDC keynote presentation, back in March. Nintendo also announced the Nintendo Video service, which will host 2D and 3D content curated by Nintendo, as part of the same presentation. That service launched in Europe and Japan this week, but will not launch in North America until later this summer.
Subscribers can already stream Netflix Instant on many devices, including Wii.