Questing on two different platforms might be a real possibility.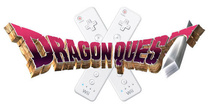 Dragon Quest X might include Wii U feature support, according to Square Enix CEO Yoichi Wada. The company had already announced that Dragon Quest X is coming to Wii.
In a shareholder's meeting yesterday, Wada was questioned on the motivation behind delivering the game for Wii when the system is past its prime. The CEO responded that the company is seeing whether the game can be made compatible with both Wii and Wii U systems and is currently doing technical investigations into Wii U support.
Wada was also asked if he expects the Wii ports of Dragon Quest 1, 2 and 3 to sell since they are each straight ports of the Famicom and Super Famicom versions. He responded that they were being left as-is in order to celebrate the franchise's 25th anniversary.
Dragon Quest is a highly successful RPG game that has been around since the late 1980s.
Translation assistance by Japan Correspondent Matt Walker.