Face punching coming to the 3D handheld next week.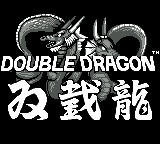 Double Dragon will hit the Japanese Virtual Console on the Nintendo 3DS next week.
This news comes from a recent update on the Official Nintendo website in Japan, which lists the title as being published by Arc System Works with a price tag of 400 yen. Japanese 3DS owners will be able to purchase the game starting on June 22.