Nintendo and Jaleco will deliver three more VC titles to 3DS next week in Japan.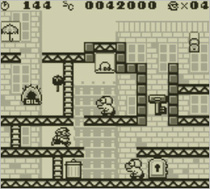 Three titles will hit the Japanese Virtual Console on the Nintendo 3DS next week, including Donkey Kong.
The news comes from a recent update on the official Japanese Nintendo website where it shows that Donkey Kong, Qix and Ikari no Yousai (Fortified Zone in North America) will be released on June 15. The release of the three titles will bring the total number of 3DS Virtual Console games in Japan to nine.