Square Enix is bringing the highly anticipated game to the Wii this quarter.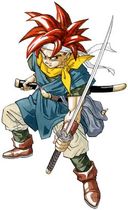 After being announced for a release in Japan this month, Nintendo announced today that Chrono Trigger will arrive in European territories sometime this quarter.
No specific release date was revealed, but expect to see it on the service before July.