Nintendo abandons the Wii for the second quarter of 2011 and instead focuses on its portables.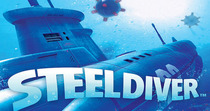 Fresh off of the heels of announcing Solatorobo: Red the Hunter for a European release yesterday, Nintendo of Europe has announced a slew of other titles that European gamers can look forward to in the coming months.
Leading the pack of new titles is The Legend of Zelda: Ocarina of Time 3D. The game, which is a re-mastered version of the 1998 classic, will be localized in 5 European languages which include English, French, German, Spanish and Italian.
Steel Diver, also for the Nintendo 3DS, will arrive on May 6, while Dead or Alive Dimensions will arrive two weeks later on May 20.
On the Nintendo DS side, gamers can look forward to playing Dragon Quest VI: Realms of Reverie on May 20th and Solatorobo: Red the Hunter on July 1.
While not currently given a solid release date, Nintendo has promised 2011 releases for Wii Play: Motion, Mystery Case Files: The Malgrave Incident, The Legend of Zelda: Skyward Sword and Xenoblade Chronicles.