Square Enix's new Dragon Quest game appears to have exceeded their own expectations.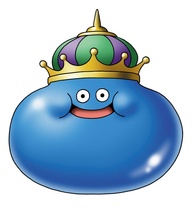 Square Enix released an upgraded version of the million-selling Dragon Quest Monsters: Joker 2 last week. In its first week, the re-release managed to shift 163,008 copies.
Surprisingly though, the game was sold out in most of the country. According to Media Create, the game saw an incredibly high sell-through of 96.1%.
With the game being out of stock in most of the country, the game may see a relatively small sales drop-off in its second week, assuming the used market doesn't impact its sales.