The PSP and PS3 came out on top in Japan last year.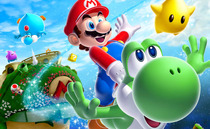 Today Enterbrain, publisher of Famitsu, shared a detailed market report for fiscal 2010. It revealed that for the first time since their release, Wii and Nintendo DS were outsold by PlayStation 3 and PlayStation Portable, respectively.
The PlayStation Portable was the best-selling platform of 2010 in Japan, besting the Nintendo DS by over 100,000 units. The PlayStation 3 outsold the Wii by a margin of less than 10,000 consoles.
Below is a full list of hardware sales for the year, running from March 29, 2010 to March 27, 2011. The total install base of each platform in Japan is stated in parentheses:
PlayStation Portable: 2,640,499 (16,867,853)
Nintendo DS: 2,523,142 (32,598,870)
PlayStation 3: 1,407,126 (6,341,950)
Wii: 1,397,498 (11,534,590)
Nintendo 3DS: 801,423
Xbox 360: 195,563 (1,448,665)
The sales of Nintendo DS include sales of all models of the handheld available in Japan (DS Lite, DS, and DSi LL. The PlayStation Portable number also includes sales of the PSPgo.
While Nintendo lost the crown on the hardware side of things, they reigned supreme on the software side, nabbing four of the top five positions:
Pokémon Black & Pokémon White (Pokémon, DS): 5,149,022
Monster Hunter Portable 3rd (Capcom, PSP): 4,372,182
Wii Party (Nintendo, Wii): 1,826,857
Dragon Quest Monsters Joker 2 (Square Enix, DS): 1,283,423
Super Mario Galaxy 2 (Nintendo, Wii): 956,853