The Square Enix RPG is finally hitting the Virtual Console.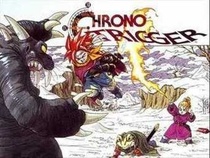 Today Nintendo released a list of games that are heading to the Japanese Virtual Console in April.
Three games will be released on the service next month, led by the highly-anticipated Chrono Trigger from Square Enix. The game, which was released for the SNES in 1995, will run at a premium price of 900 Nintendo Points, 100 higher than most SNES games, but standard for RPGs in Japan.
Joining Chrono Trigger next month will be Mega Man X for the SNES and King of the Monsters 2 for the NeoGeo. Prices for these games are 800 Nintendo Points and 900 Nintendo Points, respectively.
No specific release weeks have been announced. Release dates are often revealed one week before the game hits the service.