Nintendo might have underestimated the popularity of the anniversary bundle.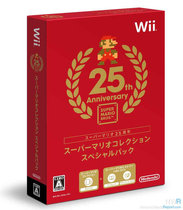 In less than a month, Super Mario All-Stars: Limited Edition has sold out nationwide. With no new shipments of the game scheduled, the only way to obtain a copy is to pay up to three times the retail price on eBay.
For those bummed about missing the boat on the original print, Nintendo is considering a reprint of Mario's latest Wii game. In an interview with Wired.com last Friday, Marc Franklin of Nintendo's public relations team said "Because of the strong response, we are exploring the option of bringing this item back at a later date."
Nothing has been finalized yet, but he did say, "Until that decision is made, consumers should check with retailers, as supplies will vary by store."