A website registration hints at a name change for the North American release.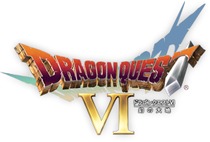 Square Enix's DS remake Dragon Quest VI: Realms of Reverie, previously unreleased in the West, might be updated with a new name when the game arrives on North American shores.
The website "realmsofrevelation.net" has been tied to Square Enix CEO Yoichi Wada, leading to speculation that "Realms of Revelation" will be the new subtitle for the game. The original announcement of the game referred to it as Dragon Quest VI: Realms of Reverie, but nothing more has been said about the game since its 2008 announcement.

With Dragon Quest IX now released in America, it seems likely that Square Enix will turn their attention to the North American release of Dragon Quest VI. The game was released in Japan in January 2010.
Other domains were registered as well, which indicate possible international names for the game. Los Reino On Ricos, Wandler Zwischen Den Welten, and Nel Regno Dei Sogni were all registered in Europe. Europe, like North America, is just now getting Dragon Quest IX. The game was released on July 23, 2010 in the region.