The sizzling new hardware colors will arrive in Japan over the summer.
It's amazing what the prospect of simply offering the same hardware in a new color can do. Nintendo's handhelds have been using this tactic to re-attract consumer attention since the original Game Boy started exploring the palette in the mid-'90s. As a consequence, the announcement of a solid red model of Nintendo's DSi isn't much of a shock; in fact, the red DSi will become the sixth color variant of the system available in Japan when it launches on July 11.
The announcement of a glossy black Wii, however, is far more surprising. The same goes for the unveiling of a black Wii Remote, black Nunchuk, black Classic Controller PRO (the new style which includes handles) and even a black Wii Remote Jacket.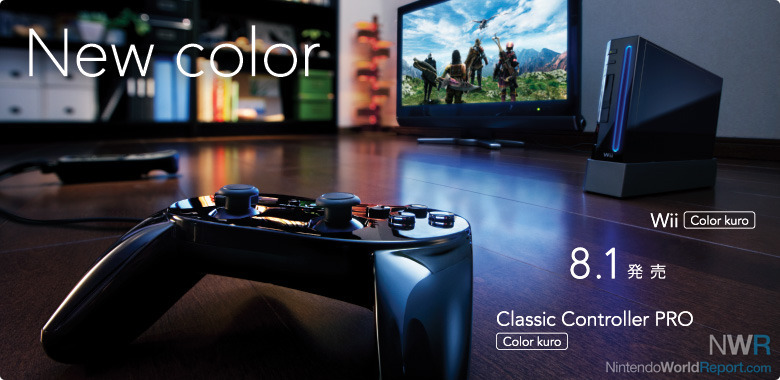 The line of black Wii hardware and accessories will hit the Japanese market on August 1. Also available on that date will be a special bundle of the new black Wii console, a black Wii Classic Controller PRO, and Capcom's much-anticipated Wii-exclusive, Monster Hunter Tri.