Find out about Wada's new game - Hometown Story - and how it differs from Harvest Moon.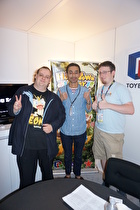 Alongside his new game Hometown Story at E3 2013, Toybox President Yasuhiro Wada told us all about why he is diverging from his Harvest Moon roots and more, including touching on his love for The Legend of Zelda series.
After creating Harvest Moon close to 20 years ago, Wada is using his years of experience to create Hometown Story, a game in which players must run a shop and interact with villagers (all in their hometown!). This 3DS game, set for release this fall, is a joint venture from Wada's new Toybox studio, Harvest Moon publisher Natsume, and Rising Star Games.
Nintendo World Report (NWR): How did Hometown Story come out of your work on Harvest Moon? How does it differ?
Yasuhiro Wada (YW): In Harvest Moon, there are three key elements. There are crops; there are animals; there are people. As the series moved on, there was so much focus on marriage. It was almost like getting married in the game was the goal of the game.
But I wanted that focus to go back to where it started. The human relationship is not just about marriage. It's about man and man, father and son, etc. I wanted to have so many varieties of human relationship in Hometown Story instead of just getting married.
Although you can get married, it is just one part of the game.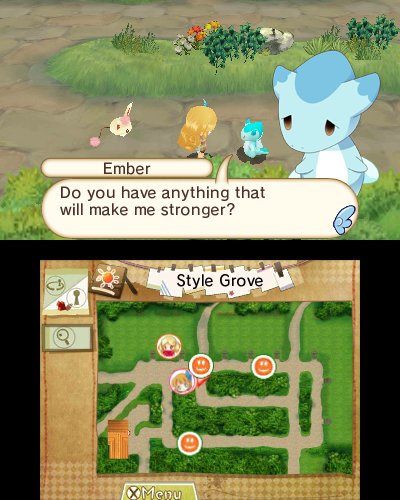 NWR: With marriage in the game, how is it de-emphasized compared to Harvest Moon?
YW: In Harvest Moon, there were many marriageable characters, with more than 30 in modern Harvest Moons. In Hometown Story, there are only three for each gender.
In Harvest Moon, you had to give items to raise their affection or friendship level. I always felt strange about giving someone some item that would make them increase their friendship level. It's almost like bribing people with your goods. So, we wanted to move away from that.
In Hometown Story, you don't even have to talk to certain people or give them anything at all in order to marry them.
In addition to the three marriageable characters for each gender, there are also more than 30 characters with deep stories that you can interact with, just not romantically.
NWR: Have you ever actually had any experience running a farm or a small shop like in the games you make?
YW: I have never actually worked in a shop or worked on a farm, but I have visited farmers and shop owners to talk to them about what it's like for the purposes of the games.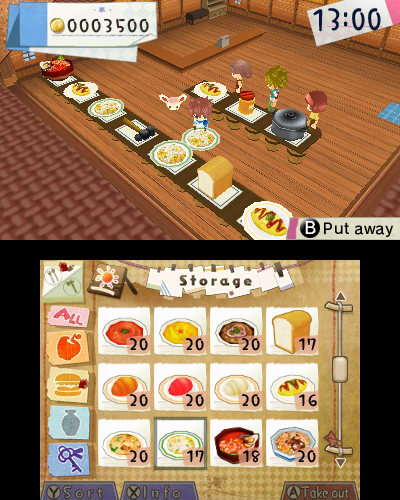 NWR: Has there ever been any consideration for a multiplayer co-op mode that would allow them to work together on a farm, and even possibly marry each other?
YW: It's not in the works at this moment, but in the future, we'd like to think about the possibility.
NWR: With the character designer being someone who worked Pokémon, are there any kind of references to the series outside of the Pokémon-esque character Pochica?
YW: Nothing more than coincidence because if we had more, we might have trouble with Nintendo.
NWR: Are there games other than Harvest Moon that inspired Hometown Story?
YW: I try not to get inspired by other games because even if there is another game I am inspired by, it is tough to make a game better than that inspiration. I usually get my inspiration from other media, like movies, music, and TV.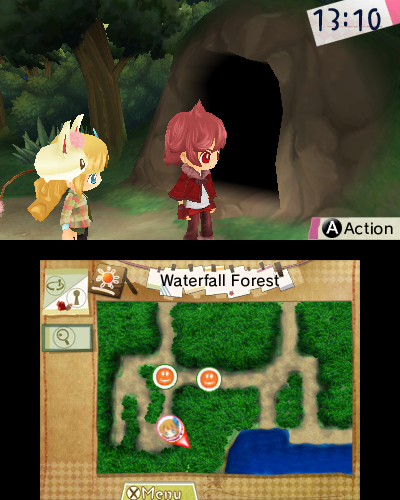 NWR: What kind of media inspired Hometown Story then?
YW: For Hometown Story, I didn't really have a specific media that inspired me, but for Harvest Moon, I took some references from the Disk System Zelda, Sim City, and Derby Stallion.
NWR: If you could have the chance to work on any Nintendo franchise, what would it be and why?
YW: That's a very difficult question. It would be Zelda, maybe, but I think I'd rather just enjoy that as a player.
NWR: What would be your favorite Zelda game?
YW: I liked the first Zelda, as it did inspire Harvest Moon. My three favorites are Link to the Past, Ocarina of Time, and Wind Waker.
The first half of Wind Waker is like 200% right. It's like better than 100%, but the second half is more like 50% right.
NWR: Are you excited for the Wind Waker HD game coming to Wii U?
YW: Yes, and I heard the balance was tweaked for the better, so I'm hoping it will be closer to 300%.
NWR: Lastly, what's your favorite Harvest Moon animal?
YW: The horse!
Thanks to Natsume and Toybox for the interview opportunity!