A quick look into America's most unfortunate family.
What Remains of Edith Finch was originally released in 2017 for PS4, XBox One, and PC. Developed by Giant Sparrow, the studio responsible for The Unfinished Swan, and published by Annapurna Interactive, the game has you take control of the titular Edith Finch as she explores her old family home and relives the tales of her many unfortunate relatives. At E3 2019 we were informed that the adventure game was coming to Nintendo Switch and allowed a short time with the new port.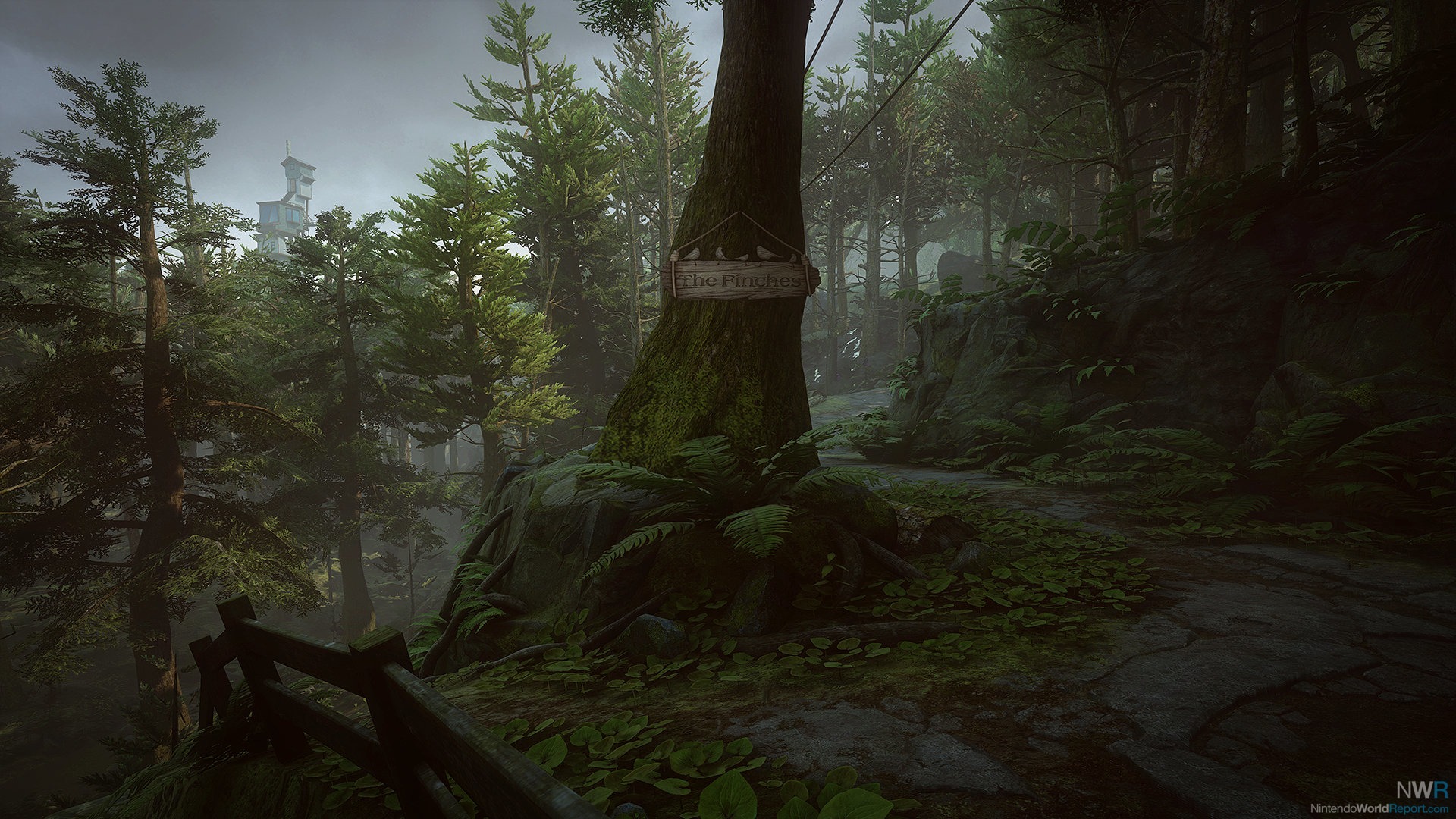 Having just replayed the PlayStation version of the game just a few weeks prior, the first thing I had my eye on was the way the game handled its textures on the Switch. In my experience with the original version, textures would often take a few seconds to load when entering a new scene, or moving too fast through more detailed environments such as the forest in the game's introduction sequence. To my surprise, the Switch version of Edith Finch appeared to handle this texture pop in much more gracefully than I was used to, but it is still unfortunately not entirely perfect. Certain textures would still take just a little longer than would usually be expected to change from their less detailed "far-away" versions into their more detailed versions meant to be seen close up. Fortunately, instead of the entire forest or entire rooms in the house doing this as I was used to, it was more a few trees or a wall here and there.
Outside of what felt like some moderately better optimization when it came to texture loading, the game did not seem to feel or run any better or worse than it does on other platforms. Our time with the demo was only played on a docked Switch, so we cannot provide any information on how the game runs in portable mode at this time. Due to time constraints, we were only able to see the game from the very beginning to just before the start of Molly Finch's section of the game which occurs roughly 10-15 minutes in, but for me that showed that the port of Edith Finch is impressive and something I am genuinely looking forward to next week. For anybody looking for an engaging and short narrative-driven game to take with them on the go, What Remains of Edith Finch should absolutely be on your radar when it launches on Switch on July 4th, 2019.