The only road is the one down these slippery slopes of utter madness.
Lonely Mountains: Downhill is far more challenging than it looks from a glance. It combines Tony Hawk's constant sense pressure to perform with some Trials and tight arcade style action. But that doesn't fully describe what Lonely Mountains: Downhill actually entails, and I think that is the beauty of the title. There is nothing quite like the feeling that the game gives you.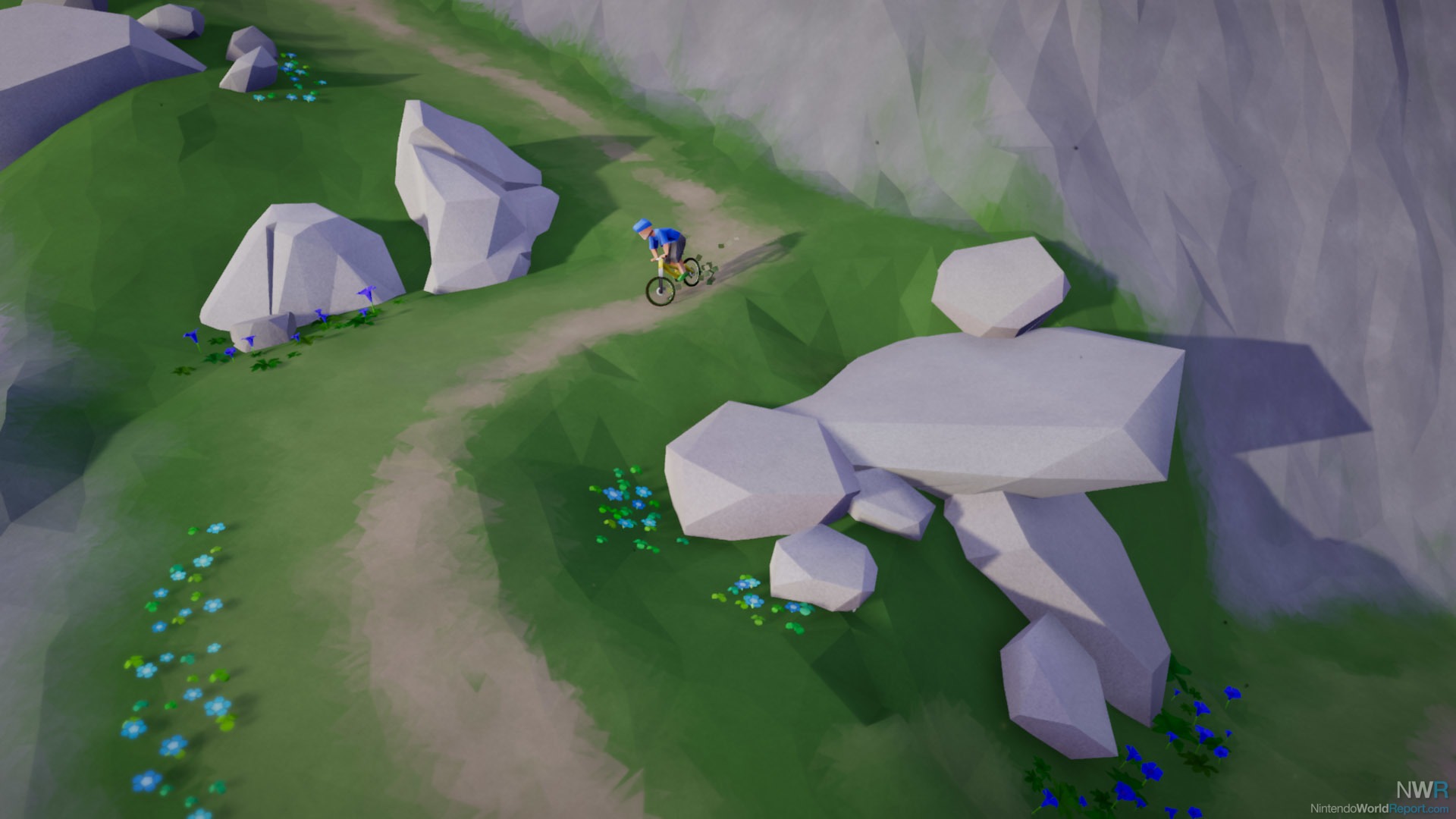 In Lonely Mountains: Downhill, you are a little man on mountain bike. You try to dive down the mountainscape and try to get to the end unscathed. The focus should be on ''try'', because that is what you'll be doing a lot. Lonely Mountains is far from easy, with slightly mean passageways coming on your path. The journeys are connected seamlessly, and there were extremely rare times when I knew how to clear a section in one go. More often than not though, you go back to a checkpoint and restart until you can nail it. The shameful amount of deaths that you will rank up during your first run can't be understated.
Two big things stood out to me. First of all, the simplicity of the experience. Yes, I'm struggling, but this is never because the game is being unfair. The controls are very easy to pick up and every mistake is made because you were slightly off in your measurements. The player learns from their bad example and tries to fix what was wrong the last time. As a result, you feel encouraged to do better even in defeat. After my 15th death on one of the courses, I became determined to see it through. That sense of urgency is what makes Lonely Mountain fun.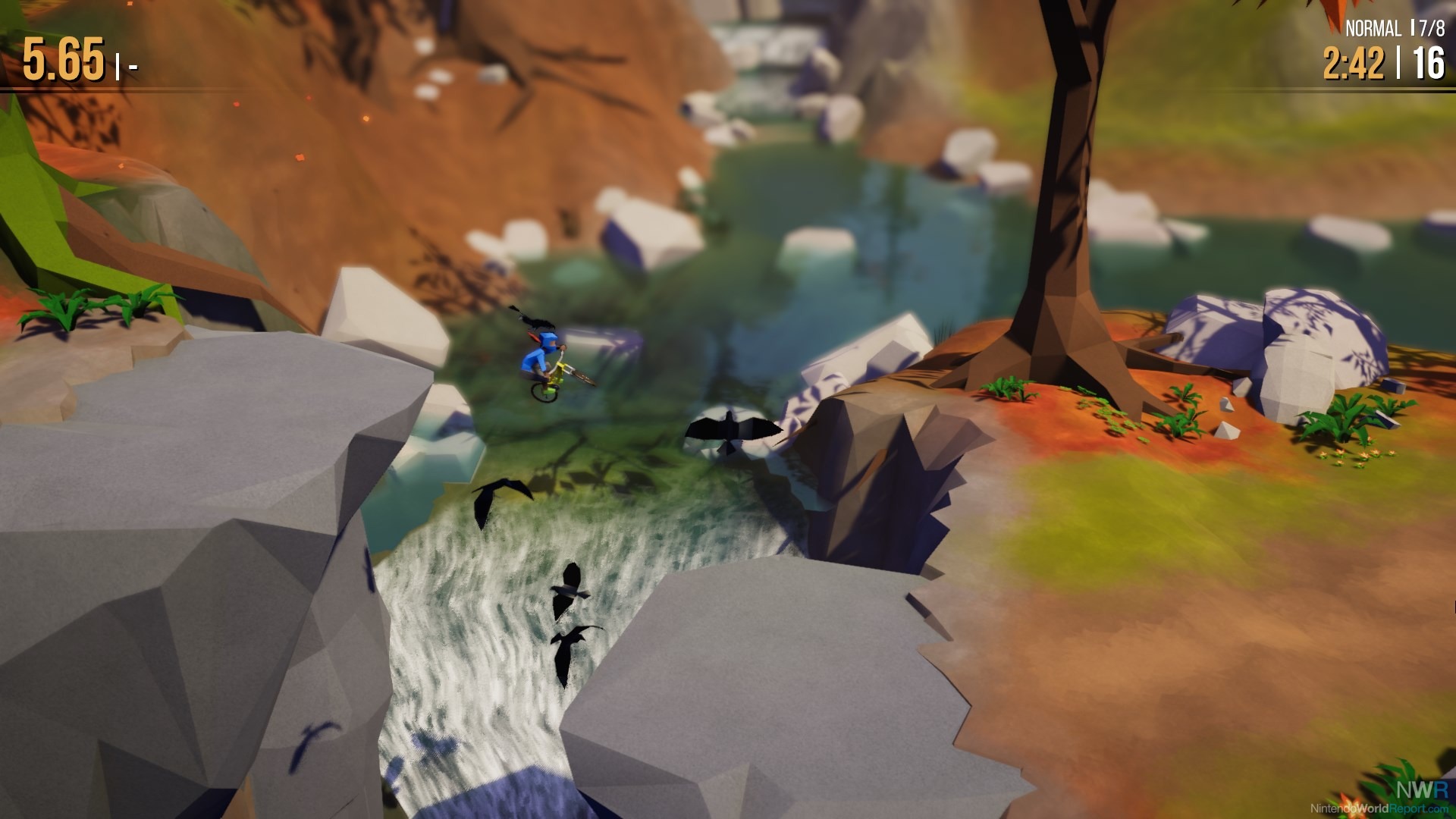 If you really don't care about your end time, you can decide to take it a bit slower. The game never forces you to use the sprint button, even though it has its benefits with jumps. The player can decide to take it one step a time, learn the track their way and get better in that fashion. The moving parts are the second thing that stood out to me in Lonely Mountains. When I got frustrated with myself, that is when I got too hasty. The developers play those feelings and expertly design the levels around them. A good arcade game ropes you back in and this game is no different.
What I got to see of Lonely Mountains: Downhill was a limited portion, but it was enough for me to want more. The physics system is pretty brilliant and from what I can gather there will be tons of locations to explore. I absolutely want to see and play more of this game. Sadly, I'm not sure how long we will have to wait as it will release at some point in 2019.