Get a friend, tons of randomized rooms and strange occurrences for an absolutely pleasant time.
The shooter segment of the video game market has exploded in recent years, and I haven't been the best with keeping up with the genre. I've dabbled in plenty of first-person games, only to abandon them the first chance I got. This isn't because I didn't like them, but more so simply due to not being the best at them. There were exceptions to that rule, but they did a lot to keep me hooked. RICO is the different beast I've been waiting for. To my utter delight, even in failure, I couldn't help myself but have a good time.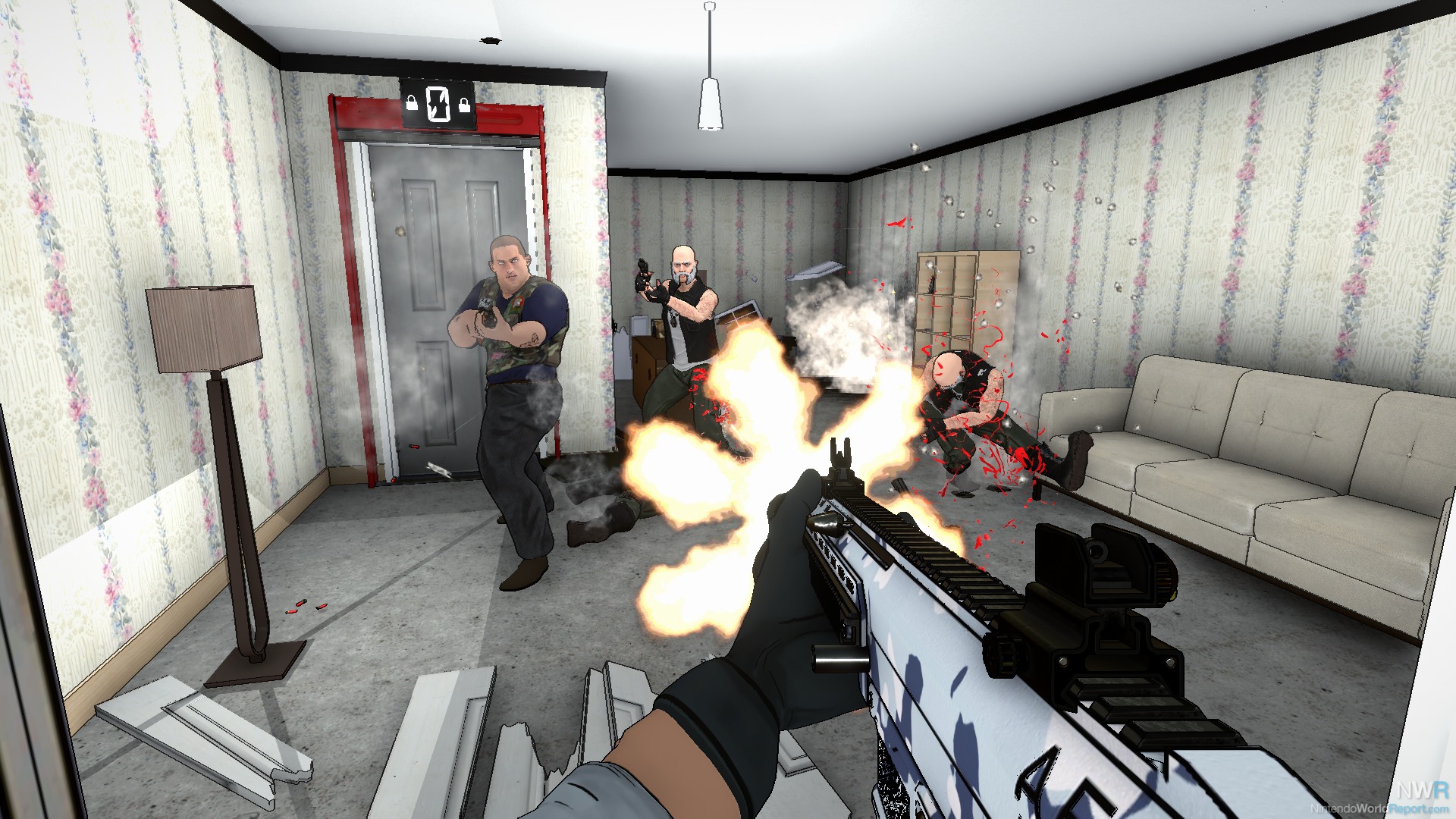 RICO has a very arena-esque attitude to its proceedings. The player has clear objectives, a whole lot of freedom and a reason to get it all done fast. You have limited health and not much room to really screw it up before reinforcements come into the picture. Enemies can come out of all directions as you do quick puzzles like eliminating bombs. There is almost a strategy feeling to the way you get the job done. I found myself constantly looking at the map, looking for new openings and trying to push further to clean out the building. From top to bottom, the game smartly designed to really think about your next move.
Even better, however, is the way RICO has set up its content. While other games would deliver you a huge pack of missions, the game opts to go for procedurally-generated cases. This means that the enemies, objectives and rooms are never 100% the same. You can remember the code of a layout and play it again, but the majority will just keep pressing the randomizer button for new madness. As you play more, you will be able to unlock new weapons and other goodies that will expand the game options.
When it comes to actually playing RICO, I was pretty happy with how the shooting felt. The various guns had the right amount of weight to them, which was reflected in how your character moves around. There are two quirks that make it somewhat different from other shooters, too. With the B-button, you will kick open doors. This is the only way of proceeding to the next room, so there's no Mr. Nice Cop around these parts. Secondly, when opening a new room, you will get a limited amount of bullet time. With this in your grasp, you can quickly launch a few shots and get an advantage on the scum in the room. Initially, I didn't utilize this side of things all too well, but I got better at using it the farther in I got.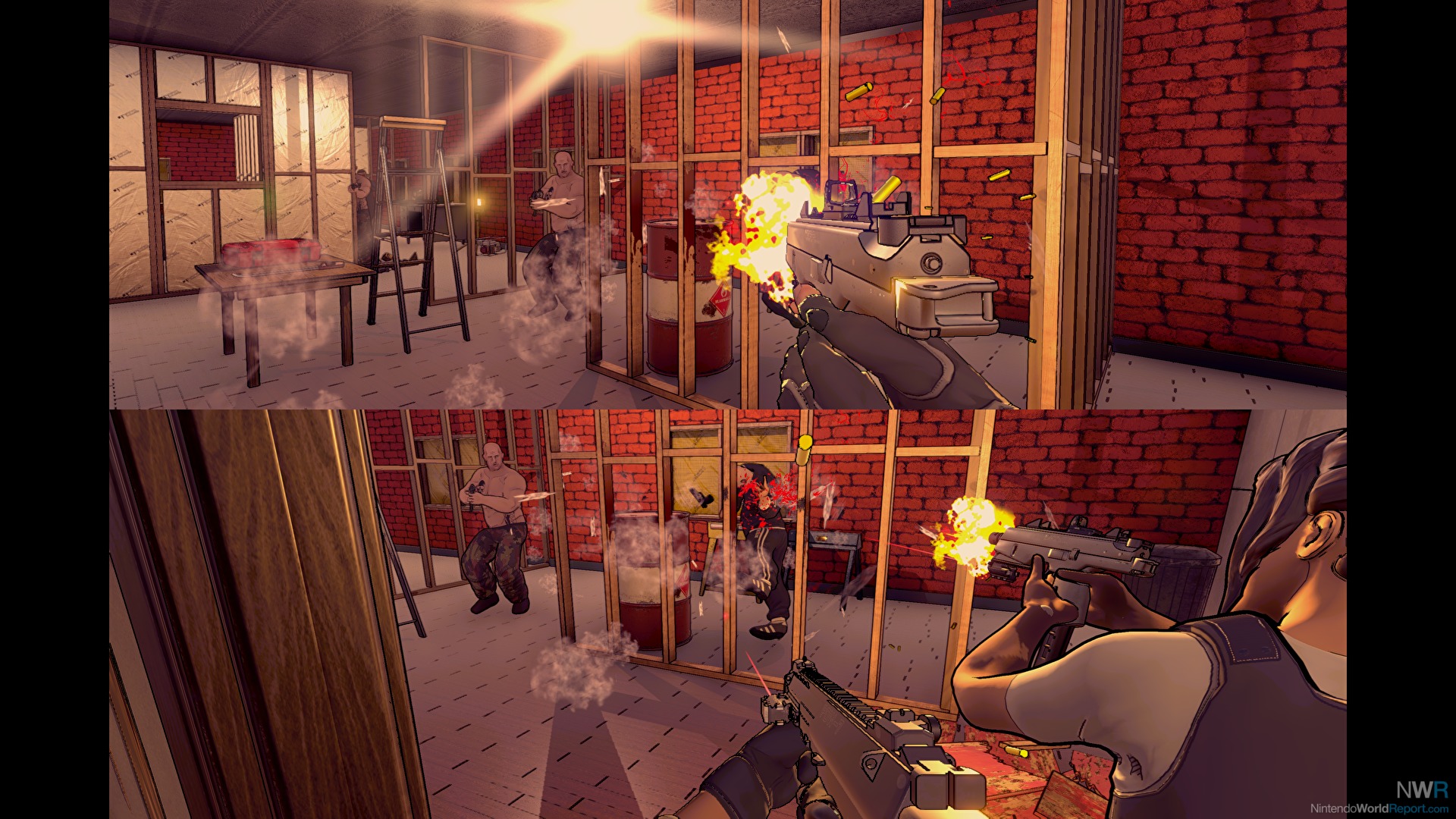 The developer of RICO showed how much content is contained with the game, and I must say that I'm thoroughly impressed. In addition to the crazy amount of procedurally-generated cases, there are a ton of ways to play. There are Daily Play cases, which come complete with leaderboards and special rewards. In addition, all of the title's content can be played in co-op, either locally or online.
The presentation is the biggest thing I have questions about. The animations and overall look of the gangsters is really funny, but the graphics were just okay. There were no problems with the framerate, so I can see where the priorities lie for this one. It remains to be seen if exploring similar looking corridors will keep its excitement, though.
At the end of the day, RICO looks like a whole lot of fun. With the right people around me, I can easily see myself playing an endless string of missions. Naturally, how long the experience remains fun is something we have to consider, but I'm cautiously optimistic for the moment. RICO is releasing on March 14 in the Nintendo Switch eShop!