That system listing is kind of shocking, actually.
Last year, Zach Miller saw postmodern RPG YIIK at PAX East and found a quirky-but-fun RPG that was originally slated to come out in the summer of 2016. The game immediately went dark, and we didn't hear much about it until it came up for an appointment at this year's PAX East. It looks like the game is just about ready, and the developer is looking to live up to a long-held promise.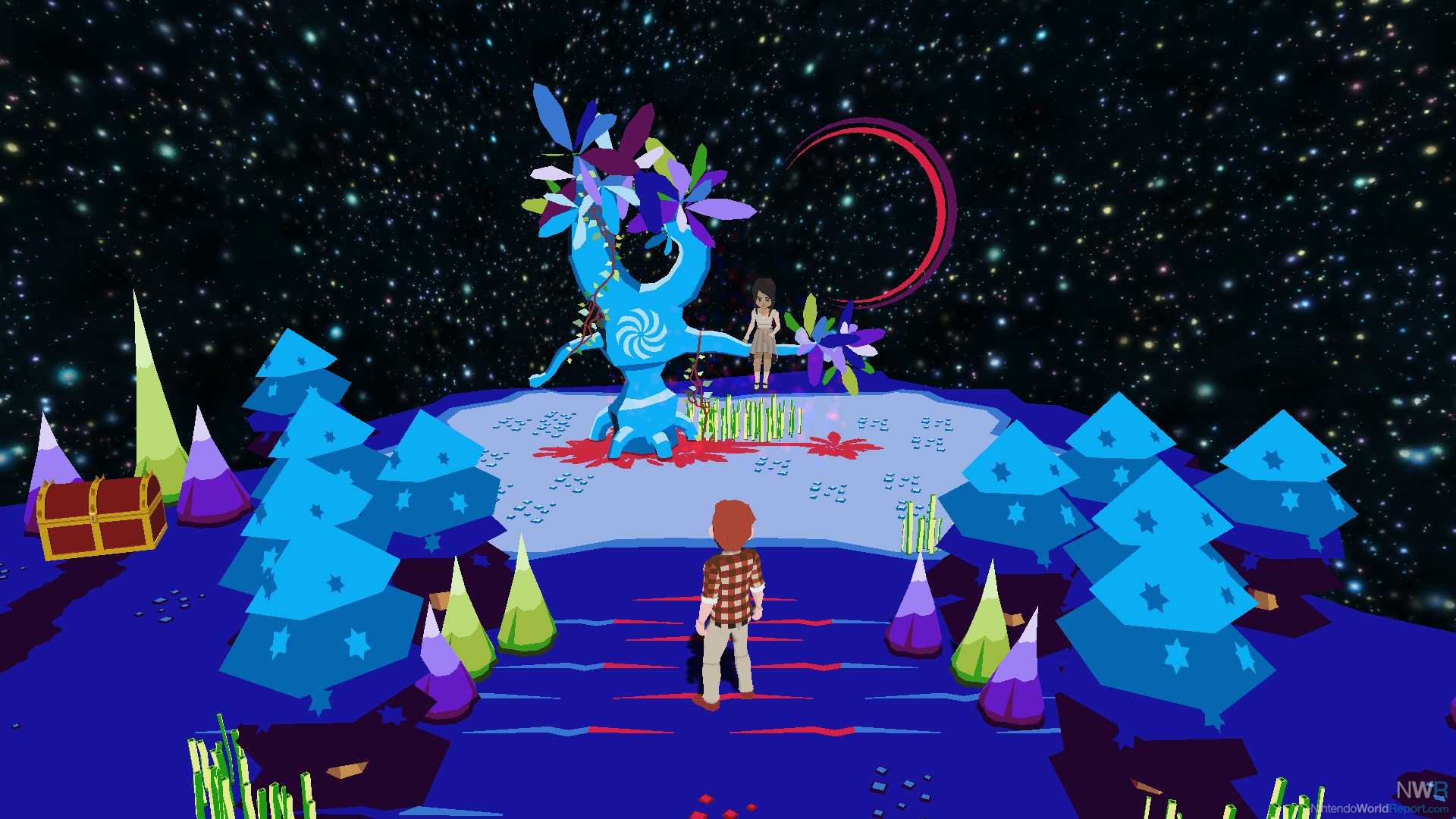 Unlike previous demos, this one focused on a nearly final build of the game, which gave almost a full hour to explore. I took control of Alex, a recent college graduate with a voice that may be familiar to fans of abridged anime, as he returned from school to find a request from his mother to go get groceries. A mysterious cat with a Salvador Dali mustache swiped the grocery list, and Alex and I chased the cat into an abandoned factory that quickly descended into an Escher-styled space hellscape. With just the aid of a giant, stuffed panda summoned to hit pressure switches and a collection of vinyl records for offense, turn-based battles ensued. Alex's quantity of attacks depends on your ability to time record scratches, while a timed button press can reduce damage or prevent it entirely. Sadly, an hour was not enough time to get a second party member in to see how they would fare in battle. Although I did meet a mysterious girl named Sammy, who is also looking for "Dali", she didn't take part in any of the battles.
The graphical style should scale quite well to the Wii U. It's reminiscent of a late-era PlayStation 1 RPG in high definition, with large, expressive sprites, and no noticeable jagged edges on the characters even if they would work in the late 1990's setting. I did notice the timing of the lip sync was off quite a bit, which took away some of my suspension of disbelief. The soundtrack was the right kind of dissonant for the environment and there were multiple battle tunes in different musical styles.
There aren't many high profile games still intended for the Wii U, especially since Nintendo of America's 3rd party relations team headed by Damon Baker has reached out to many indie developers to encourage them to jump to the Switch. Despite that, everyone we asked at the booth and every statement Ackk Studios has made says that this will still come to the Wii U alongside PlayStation 4/Vita and Steam releases sometime in the next few months.
I'm intrigued enough by YIIK that I look forward to chasing Dali down again, regardless of what system I end up doing it on. It almost recreates the setting of what Mother 3 would have been before it was rebooted and put on the GBA, with a sly sense of humor about its setting. The soundtrack, which covers composers from Toby Fox (Undertale) to Hiroki Kikuta of Secret of Mana fame, will definitely be worth a listen as well.