Luffy and the gang are back on the 3DS with another 2D fighter.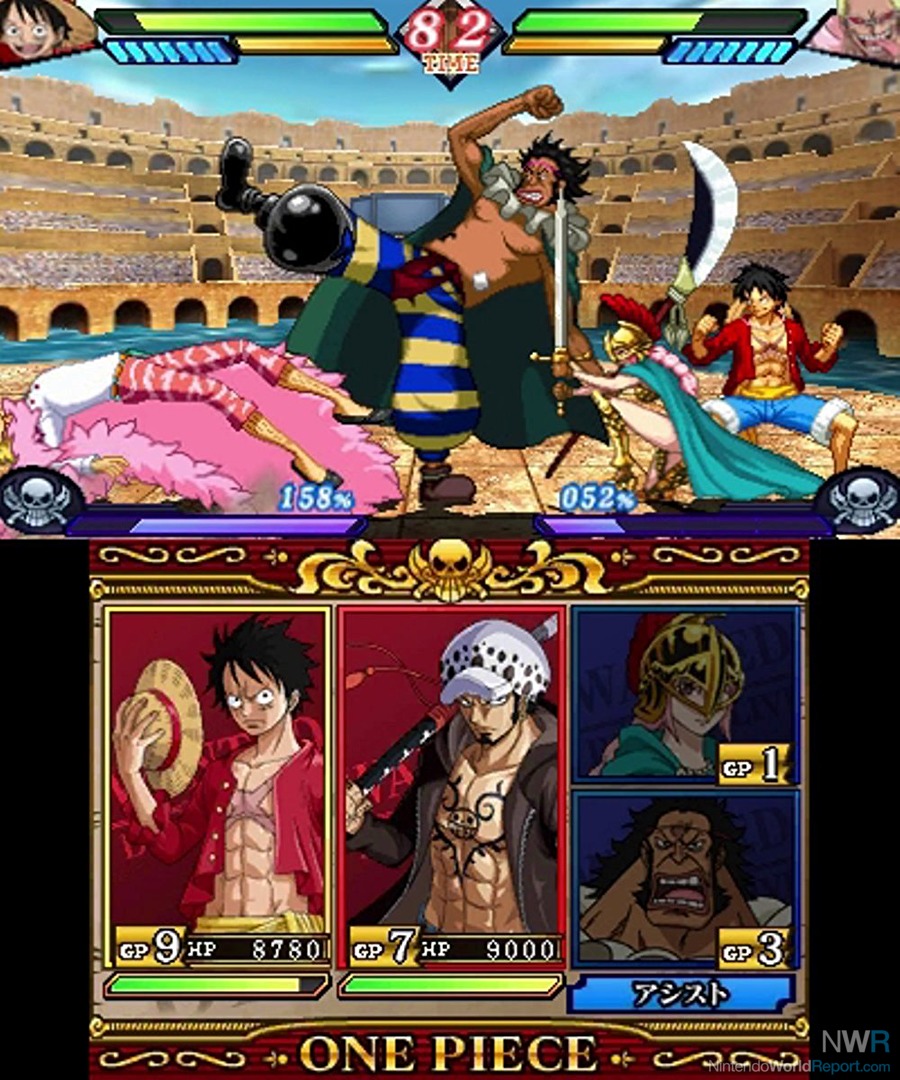 One Piece has seen quite a few releases on Nintendo 3DS over the years. Genres ranging from action, RPGs to fighters have given One Piece fans (in Japan) their fill of the series with four games since Nintendo's handheld launched back in 2011. Now, the fifth title, One Piece: Daikaizoku Coliseum, the latest 2D fighter from Bandai Namco developed by Arc System Works (Guilty Gear, BlazBlue), is less than a week away from launching. Lucky for us, the latest from Bandai Namco was at the Tokyo Game Show and I got to play it for a short period of time.
The demo for Daikaizoku Coliseum starts players off at the character select screen where they can choose three playable characters from a modest roster. Two characters will act as your main fighters while the last one is a support character. For whatever reason, in the mode I was playing, I just simply had three playable characters to use for battle. I should note, I'm not super familiar with the series, but I do know the likes of Luffy, Chopper, Nami and Brook. For my battle, I went with Luffy, Gild Tezoro (from the recently released One Piece Film: Gold) and Sanji.
The controls are pretty straight forward. Each character has a light attack, heavy attack and a dodge. Blocking is handled by holding back on the d-pad or circle pad. You're also able to change your characters by a simple touch on their icon on the bottom screen. I'm definitely no fighting game expert, but it was relatively simple to pull off combos. Mashing a light attack (the Y button) four times, followed by a strong attack (X) unleashed some pretty cool looking attacks. All pretty basic stuff here but there are definitely more complicated combos and moves to pull off.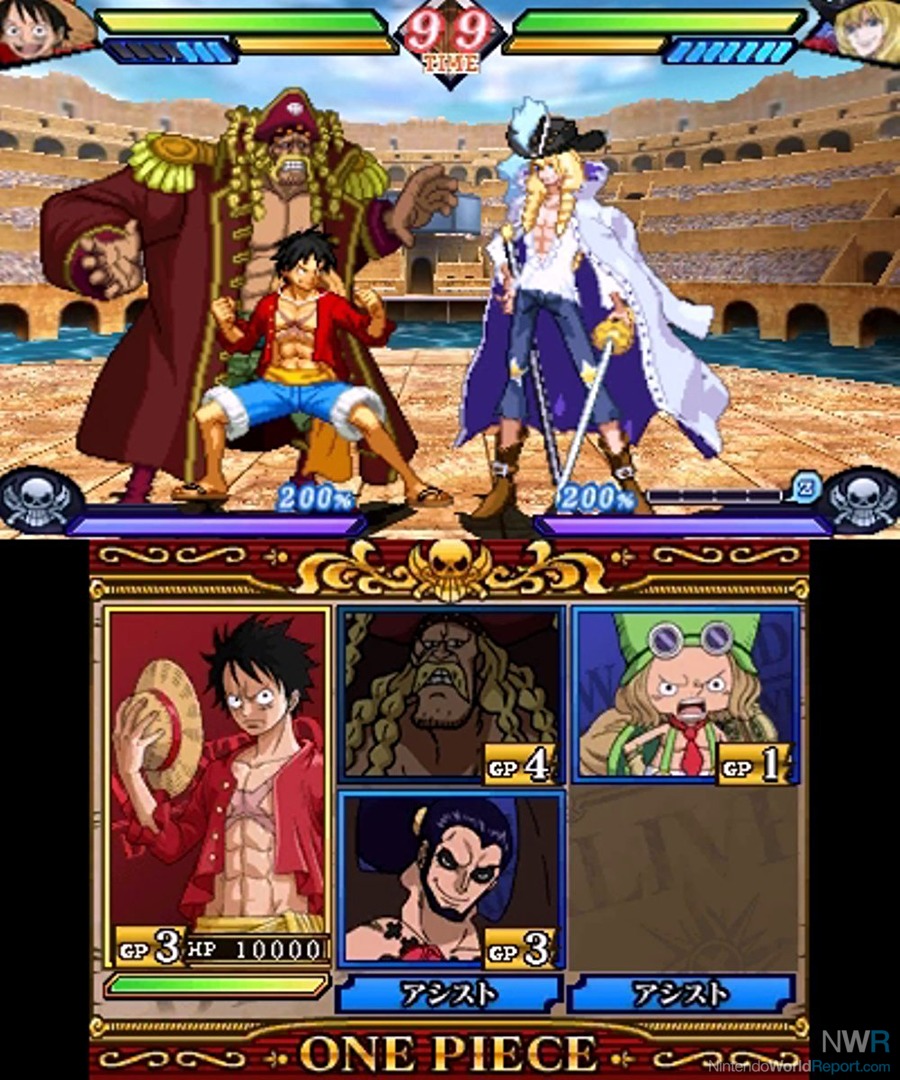 The visuals for Daikaizoku are very well done and capture the essence of the anime perfectly. The game also supports stereoscopic 3D which gives a nice since of depth. Unfortunately when it comes to sound, it was difficult to hear things clearly due to the lively nature of the Tokyo Game Show.
One Piece: Daikaizoku Coliseum is a competent fighter on a system where games in the genre are few and far between. The final version of the game features 23 playable characters, over 80 assist characters and even online play. Obviously the 3DS isn't the ideal system to play a fighter (and for the demo, Bandai Namco was using a first generation 3DS), but gamers are still getting something that is worth checking out. Chances are pretty slim that it will leave Japan, but if you have a Japanese 3DS, you can look forward to the final retail version on September 21.