Sega's only Nintendo offering at TGS was surprisingly enjoyable.
7th Dragon III: code VFD is a turn based RPG for the Nintendo 3DS that has aspects of time travel, dragon slaying, dating and tons more. This is actually the first time since the inception of the series back in 2009 that 7th Dragon is coming back to a Nintendo platform after a brief stint on the PSP. Even though that's almost all I know about the series, I decided to take the plunge and try out the beefy demo at Sega's booth at TGS.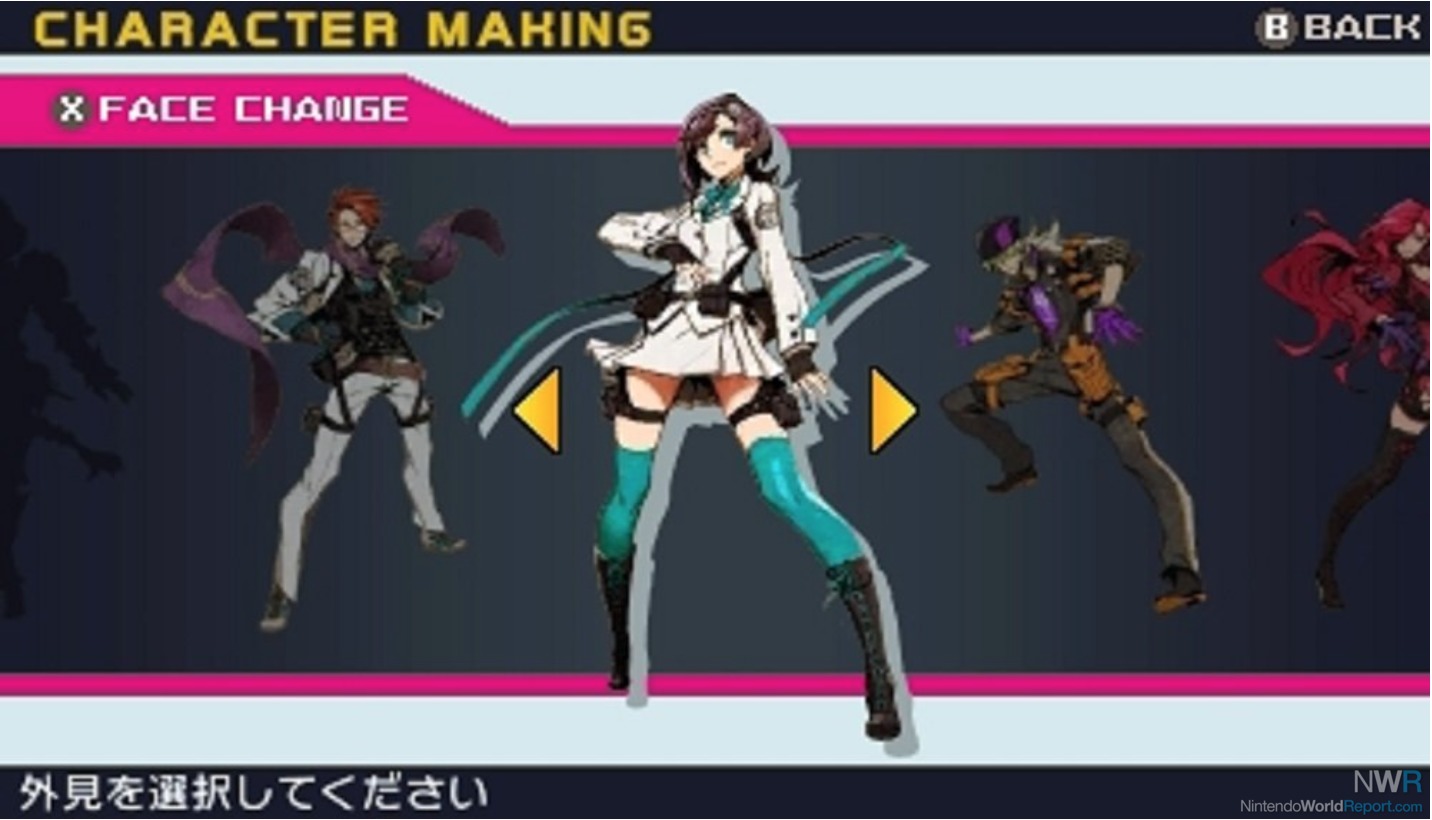 Starting out the demo, players are given the option to go through in either normal or casual mode. Wanting to make sure I could get everything I could out of the 25 minute demo, I opted for casual. The TGS demo allows players to have up to three members in their party. While the final game boasts eight different classes, the Samurai, God Hand, Agent and Duelist were available to play on the show floor. There are voice samples from 40 different (I'm assuming famous) Japanese voice actors to assign to your male or female characters. There are three different visuals styles that you can also choose for your character as well. They include Atlantis Style, Tokyo Style and Eden style each with a different anime aesthetics and multiple color variations. Simply put, 7th Dragon III offers quite a bit of customization.
After creating your character and going through some dialog, the gameplay kicks off with you on a lower section of Tokyo Sky Tower (based on Tokyo Sky Tree). The tower is covered in all sorts of vegetation and has a gloomy, creepy atmosphere giving you the feeling that something could go wrong at any moment. Battles are handled via random enemy encounters that place enemy characters front and center similar to what you would find in Dragon Quest. After choosing an attack, party members appear on the screen and dole out damage to the opposing creatures. Of course, as in most RPGs, there are also special attacks that can be used that differ based on which character class you choose. For example, one of the moves with the Samurai class had my character come in and take a few good slices dealing quite a bit of damage. From my time with the demo, the system isn't entirely groundbreaking, but it was still enjoyable and offers plenty of variety when taking the classes into consideration.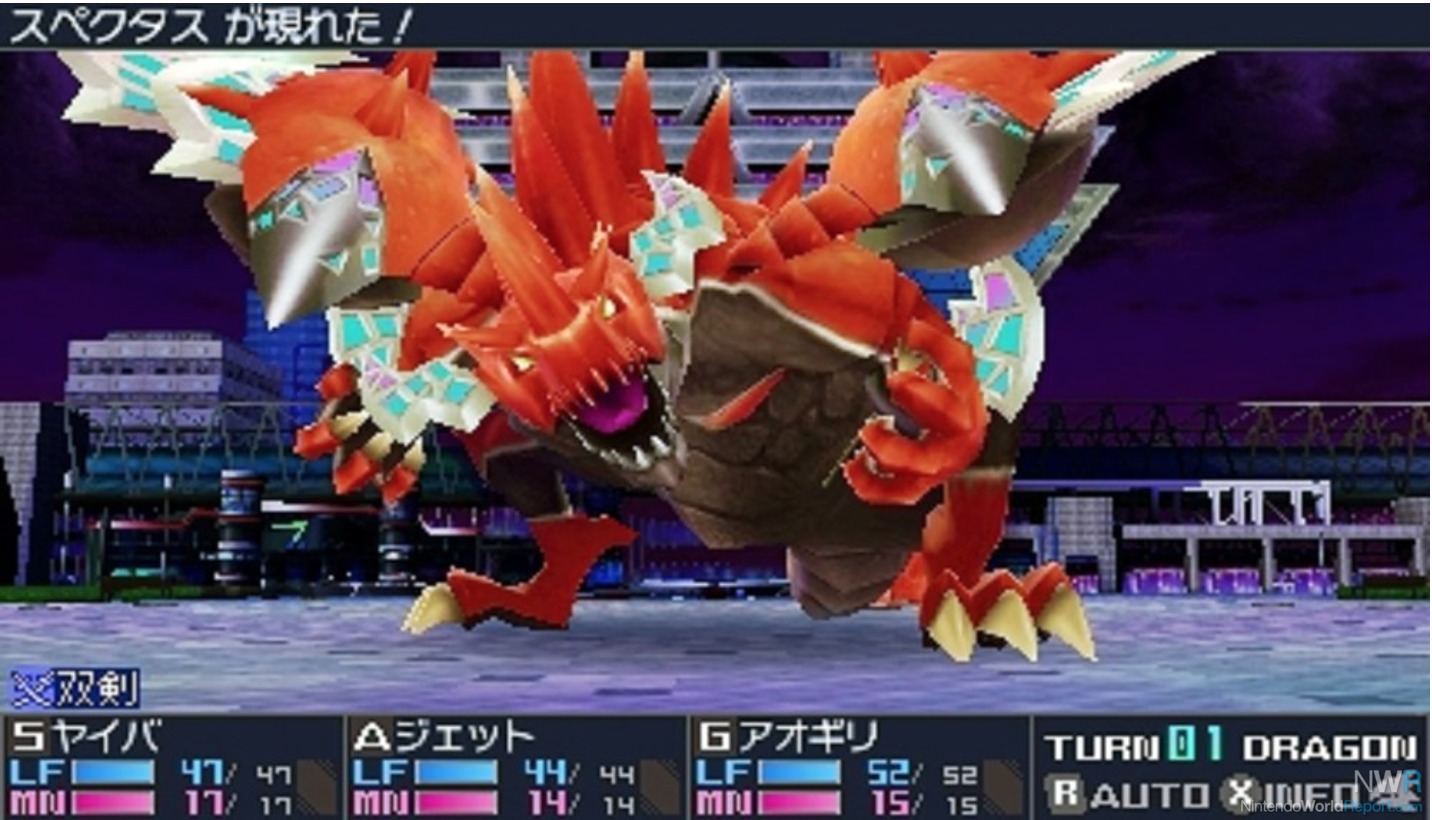 7th Dragon III definitely has an anime vibe to it. Anime-like versions of the characters appear while dialog is on the screen and during the character selection process. The majority of the game is in 3D with a fixed isometric camera while players are exploring the world. The character models look a little bit like skinnier versions of what you would find in Bravely Default and look appropriately like their anime counterparts. It doesn't have the best visuals that you'll find on the system, but it gets the job done.
I had a surprising amount of fun with Code VDF. The visuals were interesting and the gameplay was enjoyable enough to keep me engaged throughout the demo. It can be challenging and yet fair at the same time. Typically at any trade show, it's hard to get a good grasp of an RPG in such a short amount of time, but the 25 minute allowance was a great call to really give players a taste of the game. Even with the ample amount of time for the demo, I was still unable to complete it but left pleasantly surprised. At this time, there's no information about a release in western territories, but gamers in Japan can pick up 7th Dragon III: code VDF on October 15. If you have a Japanese 3DS, you can download a demo on the eShop starting on September 30. Be sure to check out the trailer below.