Add another Dragon Quest to the top of the 3DS RPG pile.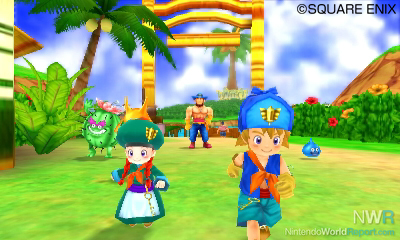 The Dragon Quest Monsters series has been around since the late '90s and has appeared on multiple platforms including Game Boy Color, Playstation, mobile platforms and Nintendo 3DS. Dragon Quest Monsters 2: Iru to Ruka no Fushigina Fushigina Kagi (Iru and Ruka's Strange Mysterious Key) is the latest Dragon Quest title to appear on the 3DS and is a remake of the Game Boy Color Dragon Quest Monsters 2 titles (released as two stand-alone titles originally). Unlike the mainline Dragon Quest titles, the Monsters series has more of a cheerful and carefree vibe which is made apparent with the visual aesthetic and gameplay. After sitting down for over an hour with the final retail version of the game, I had a chance to see how Monsters 2 stacks up to other wonderful RPG offerings on the 3DS.
Dragon Quest Monsters 2 follows the story of a sister and a brother, Iru and Ruka, who recently moved to an island called the Kingdom of Malta (not to be confused with the southern European country of the same name). Their parents are "monster masters" who breed and raise monsters. One day, Iru and Ruka's mom gives the kids the task of fetching a pie from a nearby shop. As the two start on their way back home, they run into the prince of Malta, Kameha, and his monster Warubou who steal the pie from them. A chase ensues that leads them all to the nearby castle. After a struggle, the prince topples into and breaks a plug that was stopping up a huge hole in the island. Unfortunately, with the plug gone, the island begins to sink. Not wanting to get into trouble, the prince runs away, leaving the two siblings and Warubou to decide what to do. Warubou jumps into the hole and asks the kids to find a way to plug the hole. This thrusts Iru and Ruka into an adventure where they inadvertently work towards becoming monster masters. In their quest, they must find and use different keys to unlock different areas, which they need to explore to find out how they can save the island.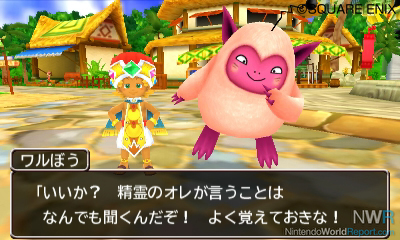 Upon starting the game, players can choose to play as either Iru or Ruka, renaming them if they wish, and also a special "Monter," the combination of partner and monster, to join them on their journey. For the more adventurous players, monsters can be created from scratch by selecting characteristics, such as flying monsters, stylish monsters (most of which were anthropomorphic) and slimes. There is also a simplified creation tool that allows players to choose from "cool," "strong-looking" and "cute" image types. Simply put, there are tons of options for your main partner monster and you can even change their look at any point in the game.
Similar to other games in the main Dragon Quest series, gameplay in Monsters 2 is turn based but focuses on the use of monsters in battle rather than human protagonists. In the battles players have a few different options at their disposal: standard attacks, commands (sometimes using things like MP), Tactics (using various skills), items or run away. One other option, scouting, allows players to try to capture monsters and recruit for their team. Players can have a total of four active monsters on their team and four on stand-by. Square Enix has included hundreds of monsters in the game so there are quite a few to find and get for your team.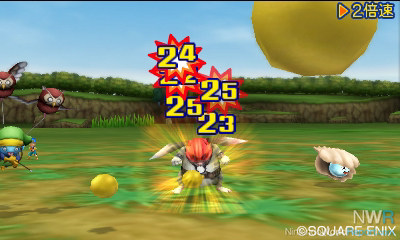 Visually, Dragon Quest Monsters 2 takes a lot from the already existing Dragon Quest games on 3DS (Dragon Quest Monsters: Terry's Wonder Land 3D and Dragon Quest VII) and sports bright, colorful visuals that fit the light-hearted tone of the story. Oddly, the 3D effect is absent entirely from the game. The music and sound effects are nicely done and fit the overall aesthetic very well, ranging from soothing music around your home to the catchy, poppy battle music.
Dragon Quest Monsters 2 is a cute, entertaining experience that has quite a different tone from the mainline Dragon Quest games. Although this marks the fourth Dragon Quest game on the 3DS in Japan, gamers in the West should keep their expectations low for this game leaving Japanese shores. It might not be the deepest or most interesting RPG on the platform, however, the game is well-crafted and has a lot to offer in terms of gameplay and customization.