It keeps going, and going, and going...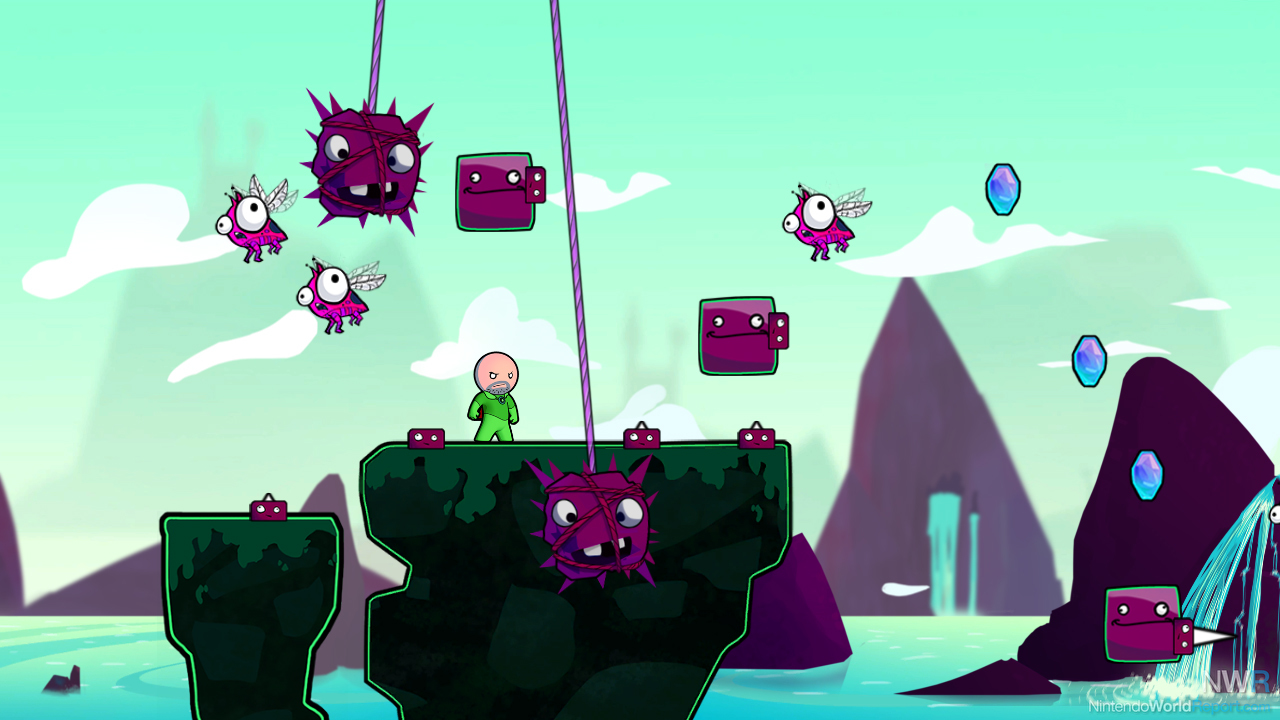 A year ago, Cloudberry Kingdom had an ongoing Kickstarter campaign, and we spoke with its creators, Pwnee Studios, having never actually played the game before. They're back at E3 this year, but with a near-final multiplayer demo of the game right in the center of Nintendo's giant booth. I've put some time into the Steam beta, but this was my first chance to try the game with other people, and running on Wii U. Good news: this version looks exactly the same, and it clones everything to the GamePad screen for easy remote play. Better news: multiplayer raises the game's appeal to a whole new level.
Cloudberry Kingdom is one of the simplest 2D platformers I've ever played. You move left, right, and jump -- there's not even a run button. The game is fast enough without one, and learning to manage your momentum is actually a key skill. The game's AI-designed levels are each about 5 to 15 seconds long, and their difficulty ramps up constantly as you keep playing. The game "plays" every level to ensure it's possible before loading it up for you; we actually got to see this feature in action on some of the most insane settings, but it's not clear whether the final game will allow this kind of spectator mode. (So far, it has been used to cut some of the trailers.)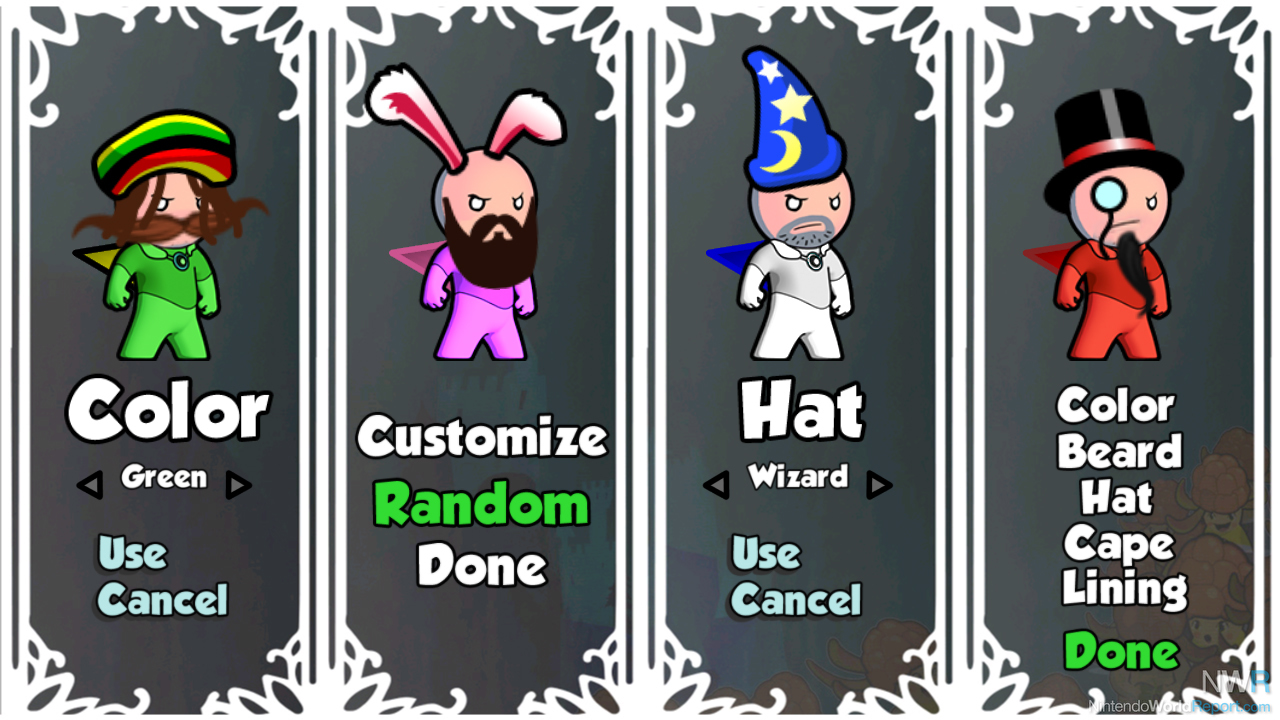 The cool thing about multiplayer is that it's entirely cooperative – players clip through each other, so there's no concern about pushing a friend into the nearest pit. The game is hard enough without Mario/Rayman trolling. Everyone shares a pool of extra lives, and you only lose one if everyone dies on the level. In other words, only one person has to make it to the end for everyone to proceed. This effectively multiplies your chances of surviving to see the next sadistic level, with the only consequence being that the visuals are slightly more chaotic with extra characters running around. Every mode in the game can be enjoyed with up to four players.
I also got to play a bit of the campaign mode, which is being shown for the first time here at E3. It consists of over 300 hand-crafted levels, some of which are longer than the auto-generated ones and therefore contain checkpoints. A comical story is told through CGI movies that are rendered in a striking papercraft style. The main character is Bob, who was described as Mario plus 40 years of aging, a grizzled hero who is sick of rescuing the princess over and over. The campaign evolves as you play, introducing new abilities (or handicaps?) every twenty levels, with stages designed to accommodate and challenge those tweaks.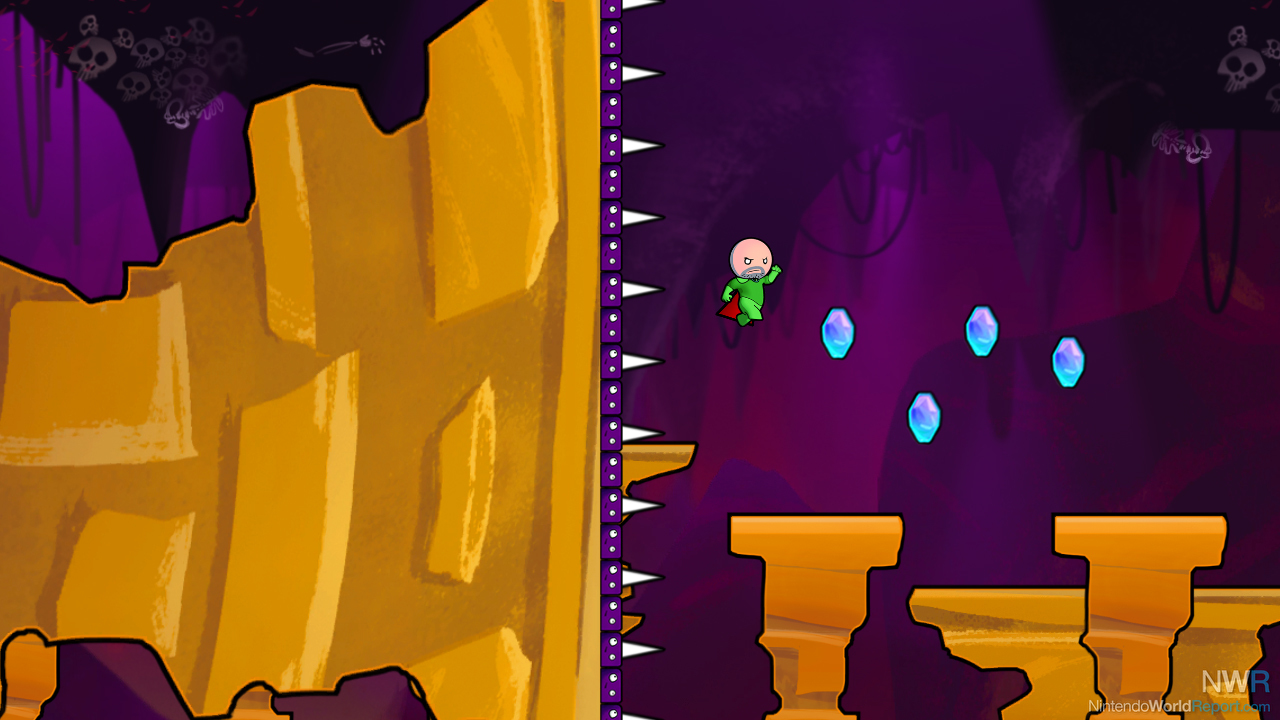 Cloudberry Kingdom is perhaps the most fun I've had on the E3 show floor this week – the game is very hard to put down, and almost as entertaining to watch as it is to play. Kickstarter backers will be able to redeem their own Wii U copy later this summer when the game arrives on eShop, and a 3DS version is in the works too. If you're perpetually in need of something to play for Wii U, this game may be the perfect antidote -- it goes on forever and changes every time you play.