It sure is another Mario & Sonic game, though it might not be too much else.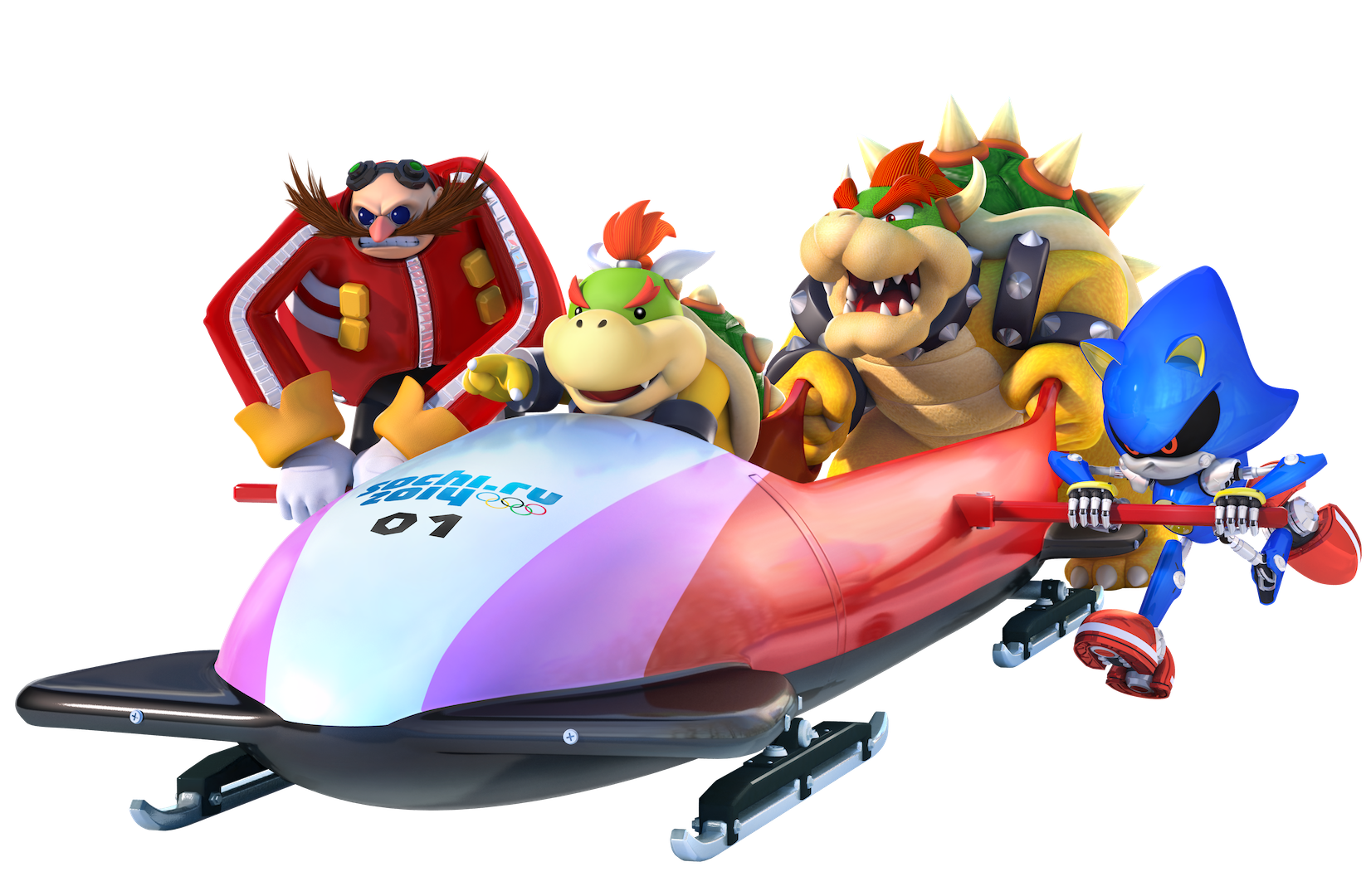 Mario & Sonic at the 2014 Sochi Olympic Winter Games is the latest in the Mario and Sonic franchise. Although we know the game features mini-games based on every single olympic event, the demo only features snowboarding, bobsledding, and a final race that somewhat combines the two.
Snowboarding is a simple downhill race where players tilt the GamePad or Wii Remote downhill to best a series of opponents. Buttons are barely used, and strategy comes into play when you realize the only real way to speed up is to jump off of a series of ramps (by lifting the controller) at the right time. It's simple, but fun enough for a party experience.
Bobsledding is also a matter of speeding downhill using the gyro aspects of either compatible controller. The difference in this game is that it appears to be more of a time trial because the space to speed down the hill is narrowed significantly. Gaining speed is done through grounded speed boosts rather than jumping. It was very clunky, unoriginal, and not very fun.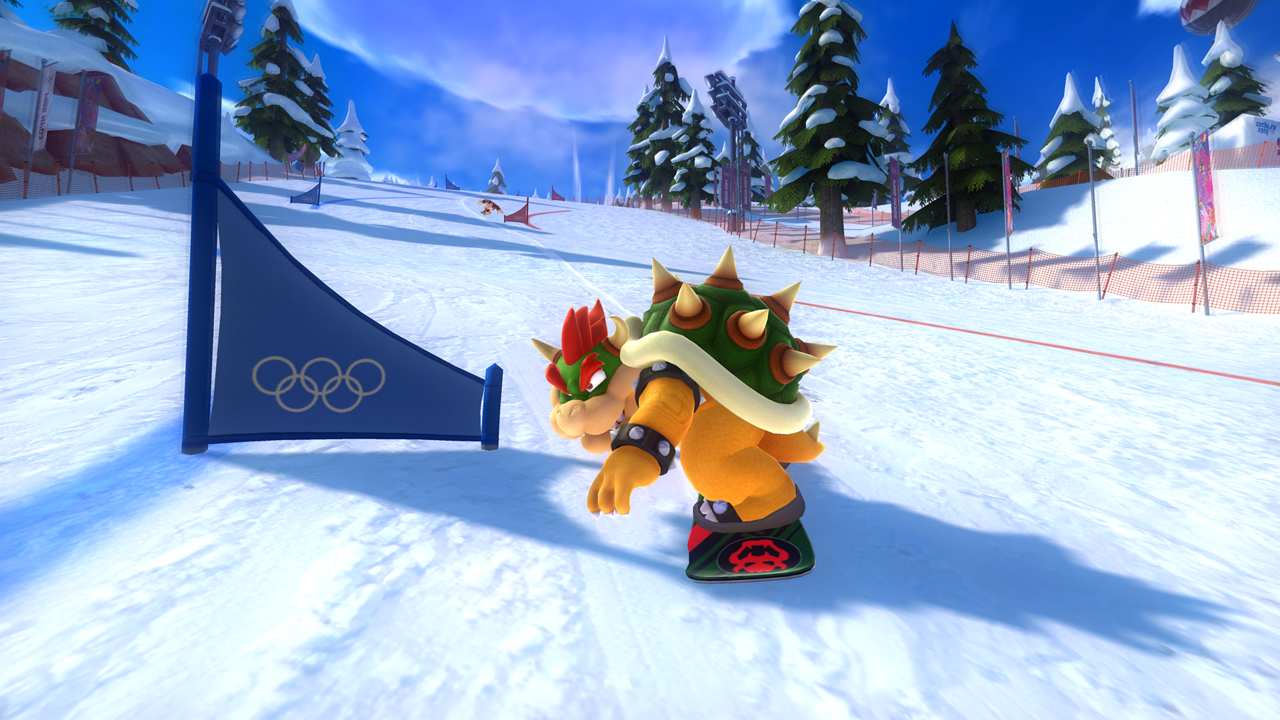 The final event features a race of snowboarders against sledders downhill, incorporating multiple ways to boost speed, like the aforementioned ramps, alongside various terrain that allows one type of vehicle to speed up or one to slow down (snow assists snowboarders, ice to sledders, and sand to neither).
Though the demo was certainly monotonous and a bit weak, it was so limited that it's impossible to tell how polished the final product will be. Unfortunately, the games presented during E3 do not ignite positive expectations.