This should satisfy your pinball cravings for a while.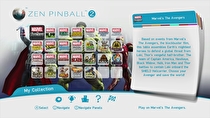 Zen Studios has repeatedly demonstrated their pinball prowess through many years of pinball releases, including Zen Pinball and Marvell Pinball on the 3DS. Zen Pinball 2 is their latest collection of tables, which also includes an easier method of distribution.
Zen Pinball is known for having relatively realistic pinball action with a few only-possible-in-virtual-form extras thrown in and the tradition is continued in their latest update. The graphics are flashy and detailed and the action is fast (but you can also activate slow motion if you're learning a table).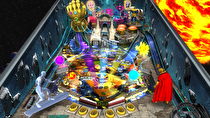 While it's coming a bit later to the Wii U, the game makes full use of the GamePad. By default, the LED panel appears on the GamePad, accompanied by other stats and zoom-in angles of the action. The tables appear on the big screen, but they can be played completely on the GamePad as well. There's also a mode where you can tilt the controller to look at the table from different angles. Thanks to the GamePad, Zen Pinball 2 includes a new simultaneous two-player mode. Instead of taking turns competing, one player can play on the TV while the other plays on the GamePad.
Like its predecessors, Zen Pinball 2 will have leaderboards for each table, which include worldwide stats and those incorporating the friend list. Since the physics have been retuned, these stats will not be shared with previous versions of the game.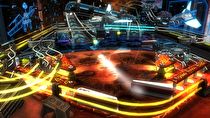 Demonstrating the flexibility of Nintendo's new eShop, Zen Pinball 2 will actually be downloadable for free, and it will ship with a number of demo tables. Full versions of the tables will be purchasable in-game. Some tables will be sold individually, while other tables, such as some of the Marvel tables, will be sold in sets. Zen Studios already has a good backlog of tables, which include nearly everything except their earliest Pinball FX tables, and I'm excited about some future potential tables and new franchises that they're working on.
When it launches early next year, Zen Pinball 2 promises to be your one-stop shop for pinball on Wii U. The game should launch with three packs of Marvel tables, a classic Zen Pinball pack, and a number of individual tables, including Plants vs. Zombies, Excalibur, Earth Defense, Sorcerer's Lair, Paranormal, Mars, and Epic Quest.