Madden NFL 13 on Wii U is not easy on the eyes.
Sports fans, I have some bad news. At first glance, Madden NFL 13 isn't pretty. It's in HD, that's for sure, but compared to the Xbox 360 version of the same game, it looks muddy and flat. The menus feature almost constant slowdown for mundane actions such as changing your team's uniform and changing the amount of time in a quarter. Now, the UI in the 360 version had some rough edges, but it was nowhere near as bad as the Wii U version's identical menu presentation.
Fortunately, the GamePad support is really cool. I played against a friend, and while it would have been ideal to each have a GamePad screen to play call, we did each have our own screen. I busied myself with playcalling from the touch screen, and he did the same on the TV. The GamePad is wonderful for doing pre-snap adjustments, too, as you can see the Xs and Os on the GamePad, and tweak it however you want to. I haven't tested off-TV play yet (or Detached Mode, as the game calls it), but I am anxiously waiting to do so. The GamePad is missing some obvious uses, though, such as on the touch screen telestrator in instant replays.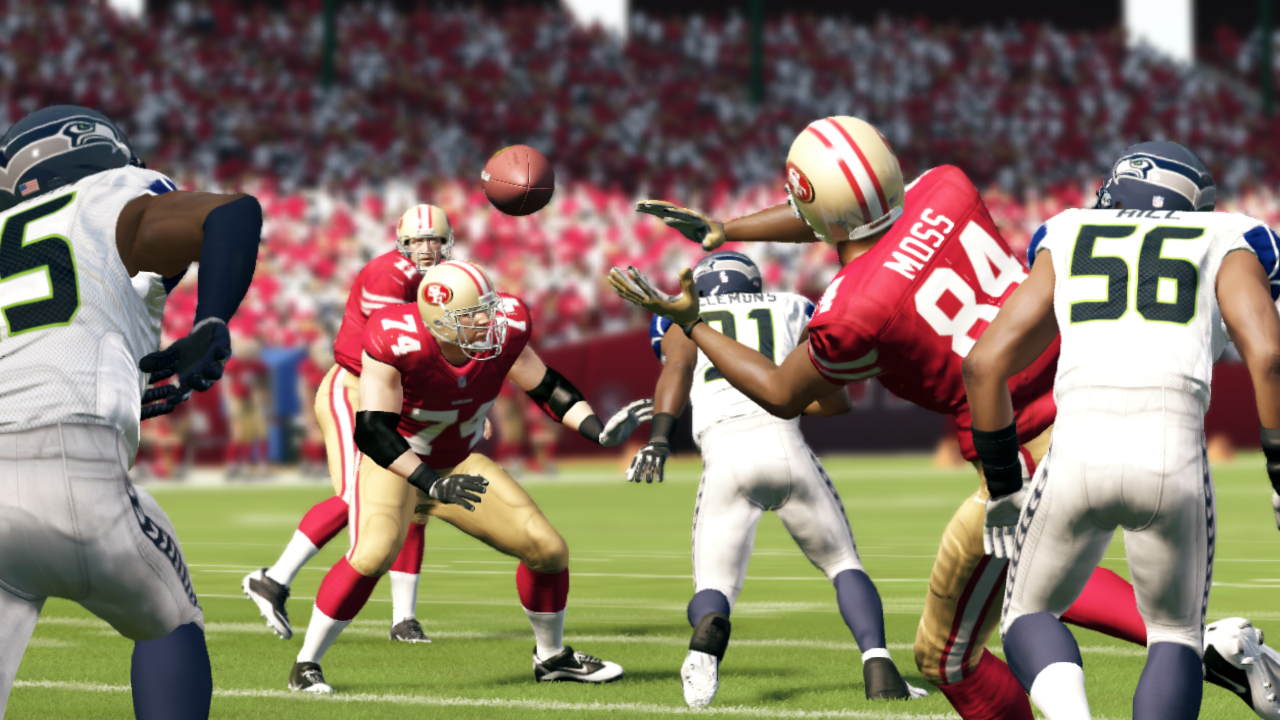 We will have a full review coming soon. At a glance, Madden NFL 13 on Wii U shows the potential for the franchise on the system, but falls short of being on par with Xbox 360 and PlayStation 3. Hopefully, Madden NFL 14 will be graphically on par with the other two, and offer improved unique functionality as well.