Level-5's arcade-y soccer simulator was probably the only Wii game at TGS.
Inazuma Eleven is insanely popular in Japan. There are tons of games, movies, t-shirts, pencil cases, and probably more swag I don't even know about yet. Inazuma Eleven GO Strikers 2013 is the follow-up to last year's Inazuma Eleven GO Strikers on the Wii. Unlike the Nintendo DS or Nintendo 3DS titles, which are tactical in nature, Strikers 2013 plays more like something you would find in an EA Sports game and, to me, that's a good thing!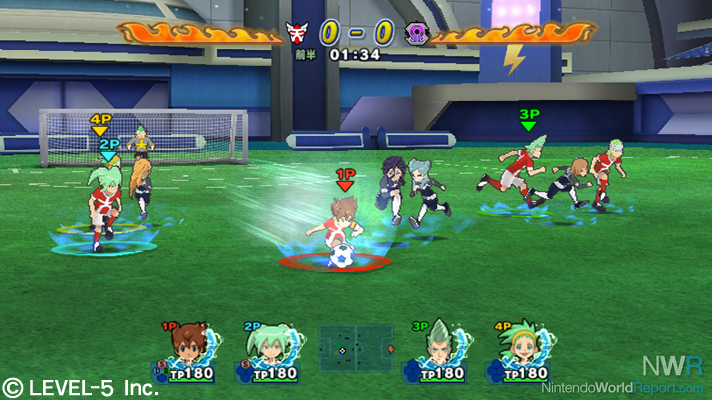 The game sports pretty decent visuals.
I got to play through the demo using the Classic Controller Pro, which is extremely nice for a simulation-style soccer title. The game supports a variety of controller options including Wii Remote and Nunchuck, the Wii Remote by itself, and the GameCube controller. The game was simple to get into, and after just a few moments I found myself able to have a pretty competitive match with the computer. The game is arcade-like in nature despite the traditional controls: various power-ups and abilities allow characters to perform some jaw-dropping special move to steal the ball or to kick a spinning ball into your stomach and knock you out of the way. It's reminiscent of Super Mario Strikers, but with a little bit more seriousness to it.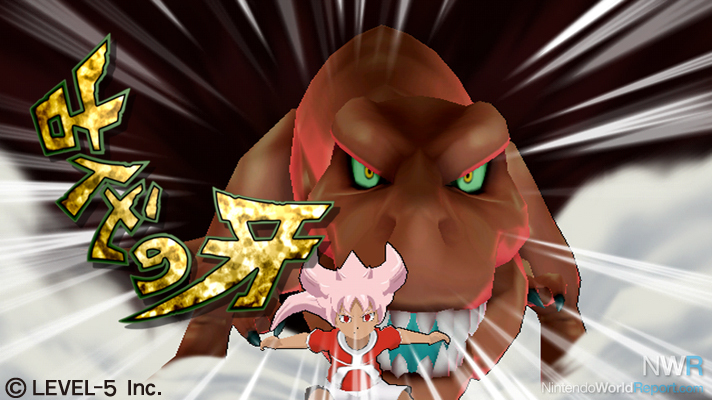 Don't all soccer players bring their dinosaurs to the game?
The cel-shaded graphics look great and fit Strikers 2013 well. With an anime-inspired game, it's a perfect match. The game also runs at a consistent pace, never showing any hiccups when it comes to the framerate.
For fans of the series, the chances of playing a legitimate copy of this game soon outside Japan is pretty slim. Even still, there is definitely some fun to be had here. Inazuma Eleven Strikers GO 2013 is good mix of arcade and simulation that even left me, a person who has never watched the anime and who is only an avid soccer fan, impressed.