The prince of slimes makes his way to the 3DS.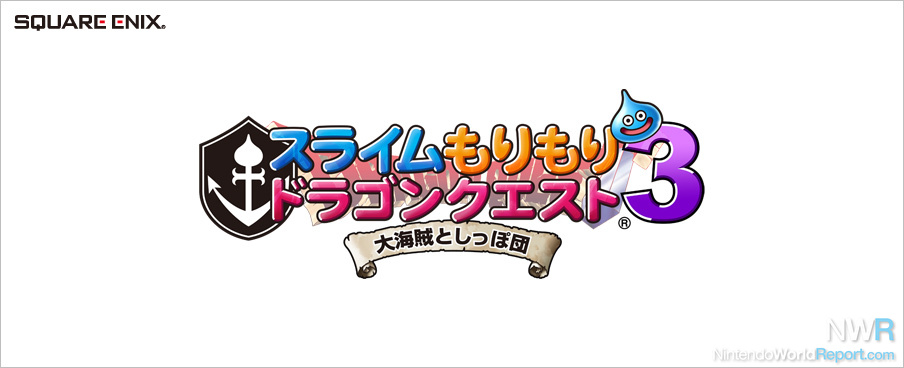 Slime Mori Mori Dragon Quest 3: Daikaizoku to Shippo Dan is definitely a mouthful and it's the next title in the series known in North America as Dragon Quest Heroes: Rocket Slime. Everyone's favorite slime, Rocket, returns in what marks Dragon Quest's first entry on the Nintendo 3DS. This time around, Rocket is now the prince of Slimenia and he sets sail in pursuit of a gang of monsters who are bent on destroying the world. It's just an everyday thing if you're a slime, I suppose.
The booth at TGS was full of kids and parents who more than likely had an attachment to the Dragon Quest series at some point in time. At least in Japan, the game is obviously focused on people with nostalgia for the Dragon Quest series, and their kids. This top-down adventure game features bright and colorful visuals that are reminiscent of the games from the 16-bit era, but have enough polish to make them still look acceptable in this day and age. The sprites are very well done and feature good animation that fits the visual style perfectly. The 3D effect is also subtly applied to the game. This is particularly nice since it isn't so vivid to the point where it is annoying, but just right.
Controls, like the visuals, are also simple and intuitive. You can control Rocket with either the Circle Pad or the D-pad. You can attack by pressing the A button and the general direction to spring yourself into enemies. Players can jump, duck, and pick up items as well. The touch screen isn't utilized for combat, but rather serves as an area map to see where you are currently located and where you need to go. The demo featured some simple puzzle elements in a desert-like stage, such as blowing up walls with bombs to access new areas. The player also had to track down two antagonists, who were constantly chattering every time you entered a new area and got closer to them. After getting to and defeating these two two-tailed cats (I think they were cats!), the demo ends.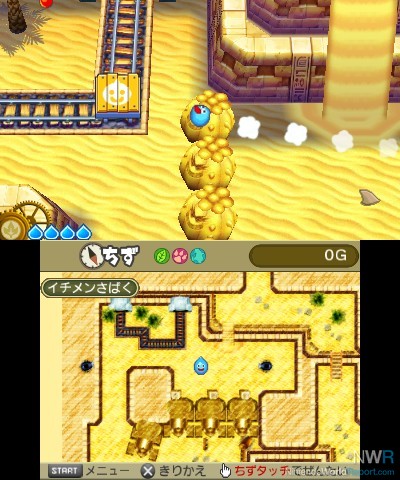 The newest entry in the Rocket Slime series is simple, both from a control and visual perspective. The TGS build felt pretty solid and near complete. Fans of the series in Japan or importers around the globe only have a few more months to wait until this title is available on November 2.