1
« on: June 10, 2011, 03:56:31 PM »
Well.... I was recording some video earlier today, and something interesting caught my eye.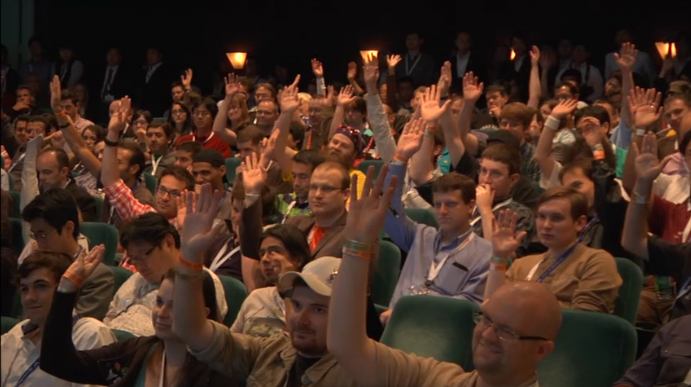 Recognize anyone here?
It's NWR's very own
Johnathan Metts
and
James Jones
! (I'm not sure.. but is that Neal behind them?
Haha, I also see a few other people from the Nintendo journalism world. Anyways, you're probably wondering why everyone is raising their hands with such enthusiasm, especially Mr. James Jones. Well, Mr. Miyamoto addressed the crowed at Nintendo's Round-table, asking who was using StreetPass.
Btw, everyone in attendance who had their 3DS's and StreetPass on got Mr. Miyamoto's Mii! So I hope this gets brought up in the Podcast, because that's a pretty awesome thing to have! Also, it's cool seeing the NWR cast there.