Is The Nintendo DS An RPG Powerhouse?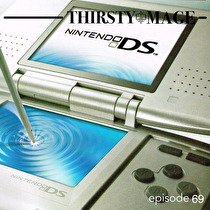 On this episode, The pub discusses whether the Nintendo DS remains as the greatest Nintendo platform for RPGs.
On the panel:
Thirsty Mage Host - David Lloyd
NWR Reviews Editor - Jordan Rudek
Talk Nintendo Podcast Host - Casey Gibson
This episode is available on Apple Podcasts, Google Podcasts, Spotify, Stitcher, and even through your Alexa.
This week on The Thirsty Mage, Find out why after 7 years, David finally decided to try an MMO in Final Fantasy XIV. Casey then provides an update on whats on going in his favourite MMO, World of Warcraft.
Theme song by the great Perry Burkum