Are the recent classic CRPGs released on Switch worth playing?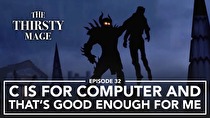 October marks the release of a bunch of old CRPGs ported onto Switch, and the panel shares their opinion on whether they are worth playing. After that, they discuss some of their favourite CRPGs and debate on whether we'll ever see Final Fantasy XVI.
At the pub this episode is David Lloyd, Jordan Rudek, and Casey Gibson.