Come come and listen to a podcast about another port of a SquareEnix game on Switch.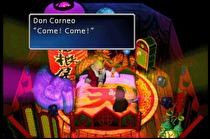 The discussion at The Thirsty Mage this week is all about the debut of Final Fantasy VII on a Nintendo platform.
David, Casey, Jordan, and Neal discuss the quality of the port and the reasons why it's still worth playing today.
The theme song for The Thirsty Mage is from the great Perry Burkum.