The Smash Ultimate roster grows.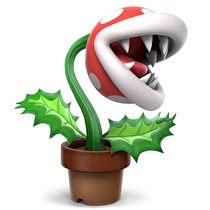 As a big fan of Super Smash Bros. Ultimate, I was happy to see that newcomer Piranha Plant sprouted a few days ahead of its previously stated February release date alongside the 2.0.0 update. Piranha Plant was briefly available as a promotional character and is now available to purchase. But is Piranha Plant worth all the hype?
I must admit, when Piranha Plant was first revealed as a playable character I was a bit taken aback. I'm a huge Mario fan, but this didn't seem like the character I or anyone had been asking to have playable in Super Smash Bros. games. Piranha Plant seems way less deserving of a roster spot than a highbrow character like Waluigi. That said, after getting my hands on her, she really grew on me.
Piranha Plant is a very unique Smash Bros. character in many ways. All of her special moves seem to have utility. The Piranhacopter (Up Special) is a pretty good recovery and can be directed in unique ways. It also damages opponents if the spinning leaves hit them. Ptooie (Neutral Special) causes a spiked ball to hover above the mouth of Piranha Plant. This spiked ball can be thrown left or right at a few different angles and speeds. Poison Breath (Side Special) can be charged and causes a poison cloud to briefly stay on part of the stage. At a full charge this move is powerful and large. It's also possible to hide behind it so opponents don't know what your next move will be. And finally there is the Long-Stem Strike (Down Special). This move can be charged and causes Piranha Plant to hide in her pot before launching out at long distances with a powerful bite. It's possible to tilt the character's pot over to change the angle, and players can even use it in the air.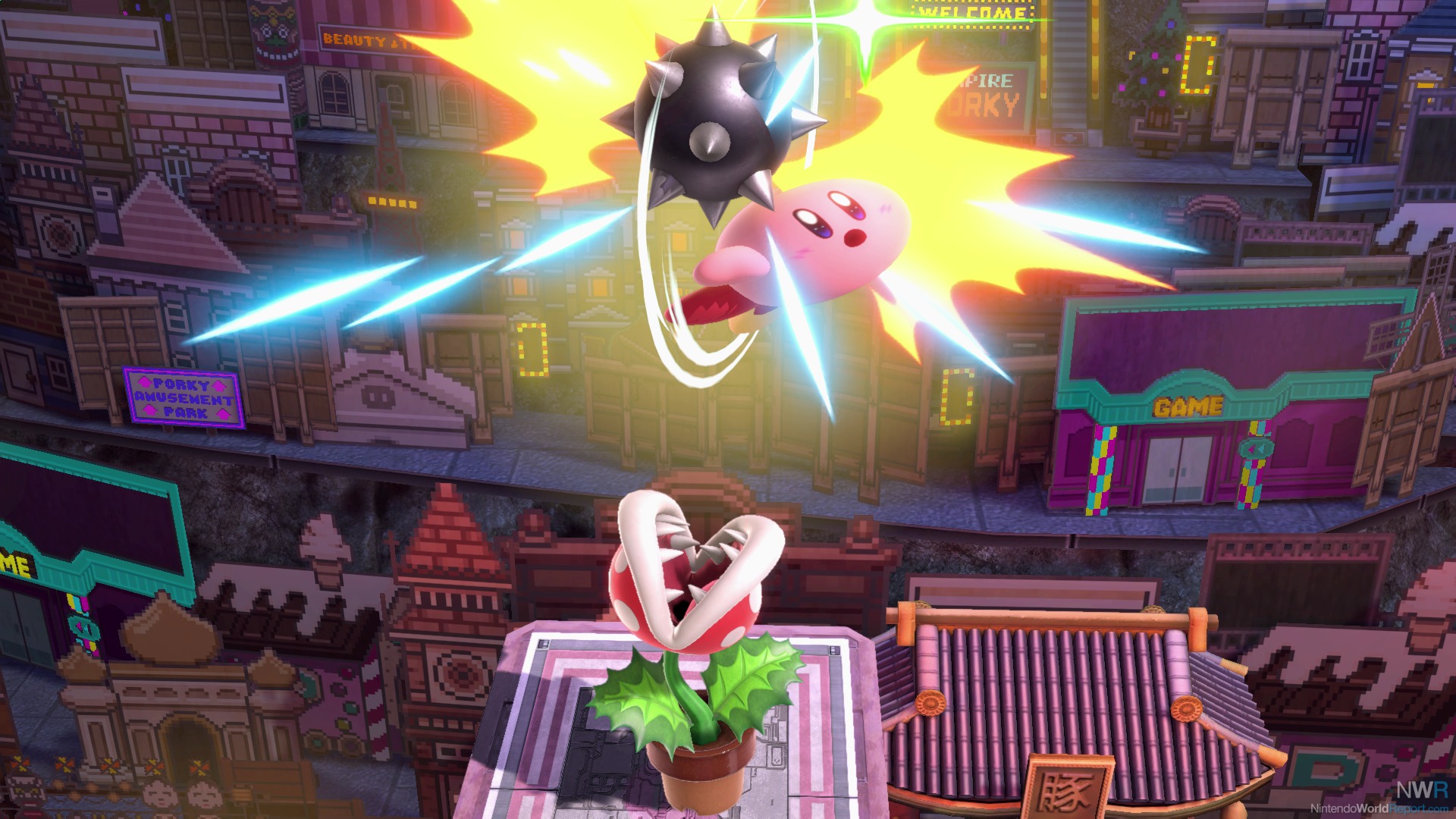 As I said earlier, a lot of these moves allow for some creative uses and provide fun and unique gameplay. Piranha Plant also has a decent Up Smash, good Neutral Air attack, and a solid Back Air that can be used as a kill move. The Ptoooie and Long-Stem Strike attacks also make it seem like this character can prevent opponents from getting the drop on her. Piranha Plant seems to have very poor grab though.
For those that play Smash Bros. with Final Smashes, you'll be in for a treat. Piranha Plant summons Petey Piranha, who will try to trap other combatants in a cage, spit fire at them, and then smash them against the ground for a possible kill. I don't think this is a top-tier Final Smash, but it sure is fun!
I've managed to make it to Elite Smash using Piranha Plant and feel the character has potential, but she seems to get shut down by projectile heavy characters. Maybe I still have a lot to learn, but I think characters like the three Links, Samus, Dark Samus, and more may be able to really counter Piranha Plant on a competitive level. Again, the character is still relatively new and it may take some time to adjust and to figure out all the strategies, especially when Piranha Plant seems to reward creative use of her special moves.
Piranha Plant also has some cool victory poses at the end of matches, especially the one featuring Mario, as well as an enjoyable Palutena's Guidance for all you Kid Icarus Uprising fans.
Overall, I may not be happy that Piranha Plant stole Waluigi's spot on the roster, but I can't argue that the character is extremely unique and fun to play. Those that picked up the character through the promotional giveaway can try her out now for free, but the rest of you Smash Bros. fans should definitely pick her up now that she is available to buy, especially if you like playing characters that are just a little bit different.