Memo to GameStop: Opening at 3pm on Thursday is generally considered a dick move.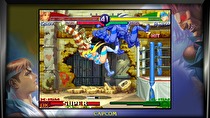 It's that time of year again: The time when our friends in the US kick back, watch football, get in awkward conversations with family and then gird their loins for the annual sacrifice to capitalism known as Black Friday.
The strong sales of the Switch means that there's a lot of possibilities for bargains this weekend - and even some games you wouldn't think would get slashed yet are on the docket. (Who's up for Shining Force bargains, huh?) Here we've laid out all the best Black Friday deals from the retailers still standing, as well as some love for our Canadian userbase.
Special thanks to Cheap***Gamer and VideoGameDealsCanada for a majority of the information. Standard ground rules apply: Target Redcard works, Best Buy's Gamers Club Unlocked (RIP) doesn't, and Amazon will probably price match everything while rolling out their deals over the weekend. Noted Twitter bot Wario64 is our recommended source for late-breaking deals in the US, but if you see anything give it a shoutout in the Talkback.