We take a look back at some great RPGs from September.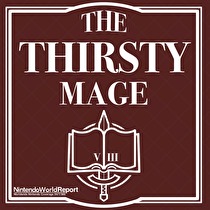 Season 2 continues with the second episode of The Thirsty Mage
This week, David Lloyd, Casey Gibson and Jordan Rudek discuss some of the RPGs they've been playing the last month or so.
The best way you can help is to give us a quick review on your device, whether that's hitting the 5 star button or typing out what you liked about the show.
Our Twitter handle is @TheThirstyMage and we would love to hear from you. Let us know if you liked the show, or if you had some game requests, or even if you have some advice of how we could improve.