A Creative solution to some of the audio deficiencies of the Switch.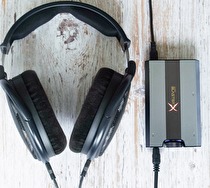 My ongoing quest to find the best audio experience at an affordable price brings me to the doorstep of a company I have a history with. Back in my younger days when I had money to burn, I used to build PCs, and in each one I always used the same brand of audio card, Creative Labs. Deciding on which brand of audio card to use was probably the only decision I didn't spend hours contemplating; Creative always had the best quality for a reasonable price. Now, in my later years when I'm more focused on console gaming, Creative is back in my life with a versatile product that again solves many of my premium audio needs. That product is the Sound Blaster G6 Digital Audio Converter.
Its tagline boasts Dolby Digital decoding, virtual 7.1 surround sound, game-voice volume balancing, and a Scout Mode that's mostly marketed to the Battle Royale fandom. I'm going to skip all of the technical specifications because to be quite honest, I haven't been able to wrap my brain around the science that gets sound to my ears. All I know for sure is what it sounds like when it gets to my ears, and the answer in this case is it's pretty damn good.

In my first experiment, I decided to go with a game that I'm sure Creative had in mind when they developed Scout Mode, Fortnite for the Nintendo Switch. Plugging the G6 into one of the USB ports of the Switch dock, the sound quality improvement was noticeable right away. The audio was significantly cleaner: in Fortnite you come across all sorts of sounds and each sounded much sharper and more distinct. It worked quite well in tandem with my surround sound setup, but the USB connection allowed me to use a set of headphones since I no longer needed to be directly beside the 3.5mm port of the Switch. Audio in the headphones was just as crisp, and it felt like I was actually in the game. I could hear the sounds clearly and their direction in relation to my character. At the load up site, one of my competitors decided to do a little dance next to me with its accompanying tune, so I had my character spin around and the music followed that same 360-degree pattern, staying in the same location as the source.
To really put the G6 to the test, I hooked it up to my PC and invited a friend over for some Battlefield One. Anyone who has played it knows just how much of an audio assault the sound effects are on your ears. A constant stream of explosions and gunfire inundate your ears, all while you are trying to listen to your teammates' in-game chat. Again, the G6 performed admirably; all of the audio was noticeably clearer and it was much easier to distinguish the location of the sounds. One word of caution, the amplifier in the G6 has got some power, so cranking up the volume right before you use artillery to bring down a zeppelin is not a smart choice to make, though it did sound pretty awesome.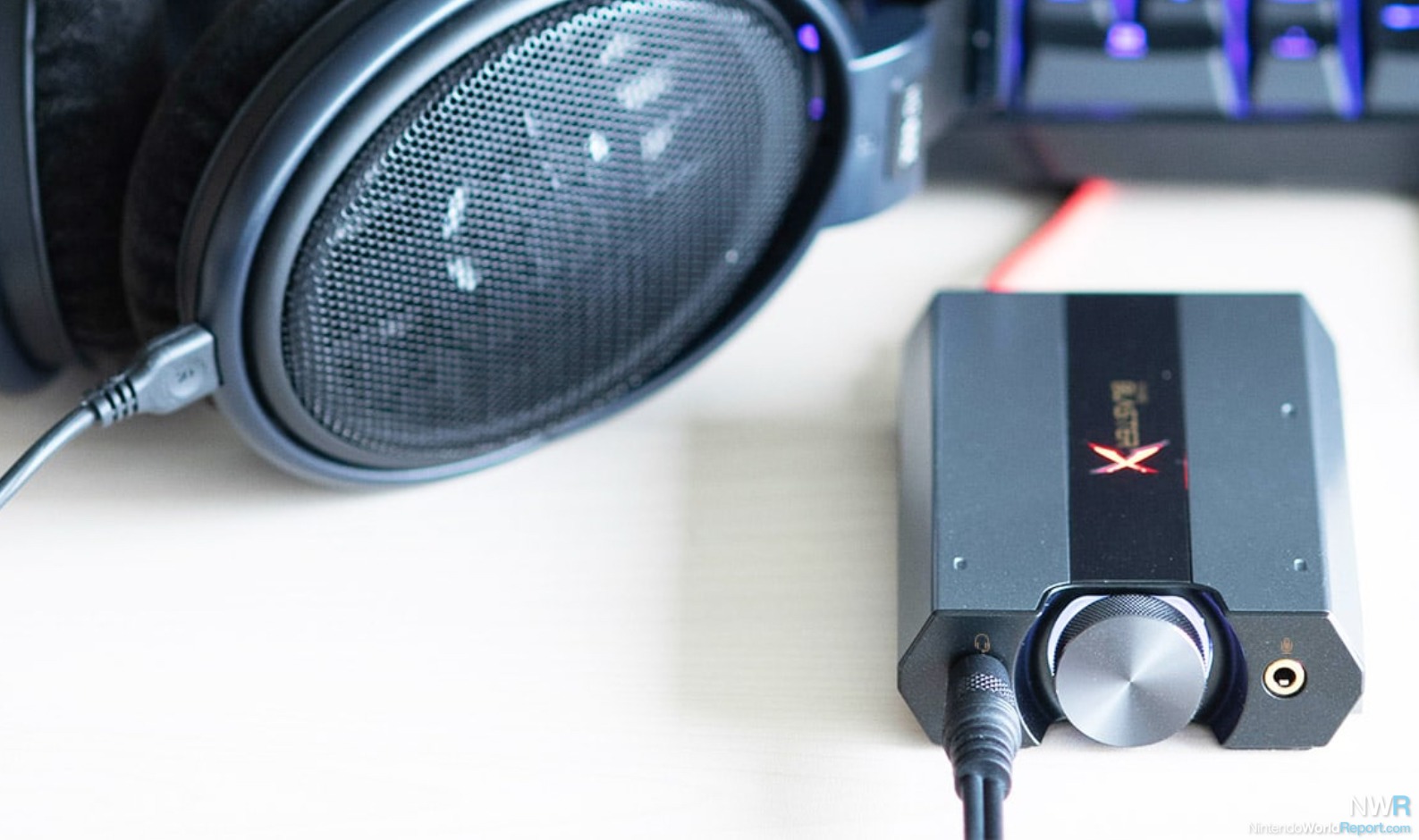 Trying out premium audio equipment is a lot like going to an artisanal cafe for the first time. The coffee is clearly better than the basic stuff you normally make at home, so you have to ask yourself if it's worth that extra cost. If premium audio is a priority for your gaming needs, I would recommend trying out the Creative Sound Blaster G6 for its crisp and clean sound.
Review unit provided to NWR by Creative Labs.
Technical Specifications
Interface/Power USB 2.0, USB Bus Powered
DAC Dynamic Range: 130dB (A-weighted), THD+N: ~0.0002%, Sampling Rate (DSP Playback): PCM 16/24/32-bit / 44.1, 48.0, 88.2, 96.0kHz, Sampling Rate (Direct Mode Playback): PCM 16/24/32-bit / 44.1, 48.0, 88.2, 96.0, 176.4, 192.0, 352.8, 384.0 kHz, DoP 24-bit / 176.4 , 352.4 kHz
ADC Dynamic Range: 114dB (A-weighted), THD+N: 0.0006%, Sampling Rate (Mic-in): 16/24/32-bit / 44.1, 48.0, 88.2, 96.0, 176.4, 192.0 kHz, Sampling Rate (Line-in, Optical-In): 16/24/32-bit / 44.1, 48.0, 88.2, 96.0, 176.4, 192.0 kHz, Output Impedance: 1 Ω, Supported Headphone Impedance: 16 - 600 Ω, High Gain: 150 - 600 Ω (+14dB), Low Gain: 16 - 149 Ω (+0dB)
Audio Technology SB-Axx1™
Connectivity Options (Main) 1 x ⅛″ Line In/mini TOSLINK In Combo Jack, 1 x ⅛″ Line Out/mini TOSLINK Out Combo Jack, 1 x ⅛″ Headphone/Headset Jack, 1 x ⅛″ Ext. Mic In Jack, 1 x microUSB port for PC/Mac
Audio Technologies Scout Mode