Even more Super Mario Bros. memories from our staff.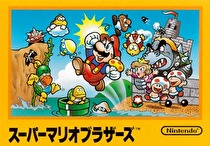 Matt West, Associate Editor
I was born at the tail end of the 1980s, and so I don't remember the launch of Super Mario Bros. By the time I was old enough to remember playing video games, Nintendo had already released two sequels to the original masterpiece. That said, I do recall several nights sitting with my Dad while we played classic NES games. Super Mario Bros. was one of the games that we played, and I remember being unable to make it very far into the game at all the first few times I tired it. Despite my lack of gaming skills, I continued to play this game countless times over the years, and in various versions too.
We got this game again in 1993 when Super Mario All-Stars hit the SNES, and then again on Game Boy Color when it was re-released as Super Mario Bros. Deluxe. I've also purchased it on three different Virtual Consoles. There is just something about this game that makes me play it over and over, like some kind of video game version of comfort food. Not one time in the last two decades have I ever grown tired of a quick Super Mario Bros. play-through. Other great games have come and gone in my life, but this one sticks around because it is the definition of a classic in my mind.
I mentioned above that the first times I played Super Mario Bros. I wasn't very good. As time has gone on, Super Mario Bros., more than any other game, has allowed me to track my skill level. Going from dying several times in World 1-1 as a toddler, to now where I am able to speed through all eight worlds in less than twenty minutes with little to no deaths is fun to look back on. The fact that this game is turning 30 years old this year is insane to me because even my earliest memories of it feel fresh. Super Mario Bros. has aged well and is just as much the work of genius today that it was back then. It launched one of my favorite game series which led to countless sequels, RPGs, Sports, and Party game spinoffs that have provided me with thousands of hours of joy. Happy birthday, Super Mario Bros. Here's to many more.
---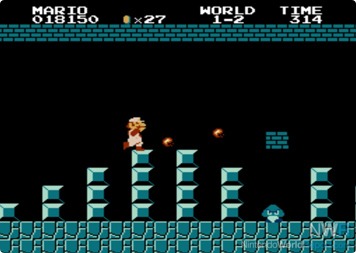 Kimberly Keller, Associate Editor
I'm pretty sure the first time I played Super Mario Bros. was on my TI-89 calculator back in elementary school. We all had to get one and someone had Mario on theirs and was transferring it to everyone's calculators during class. The whole class got so into it our teacher decided to postpone the lesson for a Mario competition to see who could get the farthest. I immediately wanted a Game Boy Color after that.
---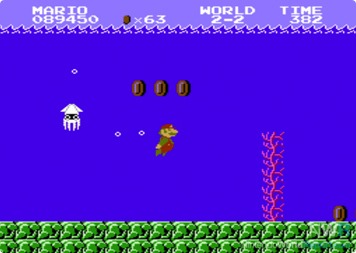 John Rairdin, Associate Editor
I grew up with the SNES so my first experience with the original Super Mario Bros. was on Super Mario All-Stars. Looking back it's incredible how well that game could hold up to the later entries in the series with just some updated sprites. I remember spending hours jumping at random spots hoping to find hidden blocks and other secrets. Most of all, I remember the music. It's safe to say this was the start of me purchasing game soundtracks.
---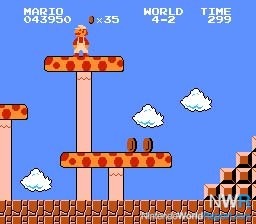 Becky Hollada, Associate Editor
My sisters did me the service of killing our family's NES before I developed the motor skills to play it, so my first time playing Super Mario Bros. was at my cousin's house. It came second to playing Duck Hunt however. After I decided that game was the best thing ever, I thought I would give Super Mario Bros. a try and hoped it would be just as good. Lucky for me, it was. Unlucky for me, I was really bad at it and I had to ride my sisters' coat tails if I wanted to get anywhere in the game. It also sucked that I could only play once every few months. I didn't end up beating it until years later and it was probably the best feeling ever.